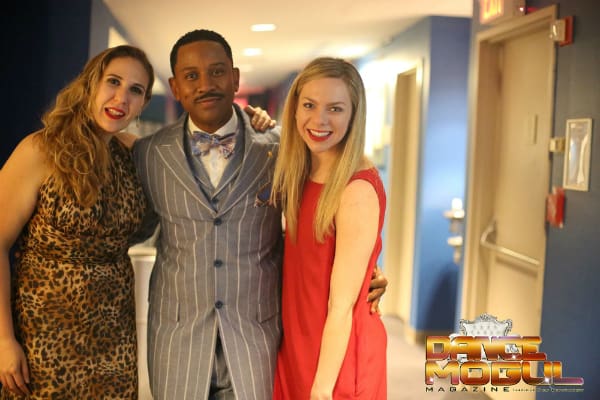 Emily Bufferd, Founder of Dance Mogul Magazine & Zanza Steinberg
Dance Mogul Magazine had the honor of covering The Young Choreographer's Festival 2013 Presented By Emily Bufferd. The mission of The Young Choreographer's Festival is to present the work of up and coming young choreographers in all genres of dance.  This unique event garners the young choreographers the experience and resources needed to aid in the progression of their careers. The YCF aims to educate, foster, and most importantly support the cultivation of young artists.
Dance Mogul Magazine had the opportunity to witness their mission in action from heart felt pieces on bullying to high energy exciting performances. Ms. Bufferd and staff put on a spirited display of dance theater, which was felt by all in attendance. The facility was jam packed and left everyone with great anticipation for the next event. Check out the live interviews and pictures to get the full experience of The YCF.