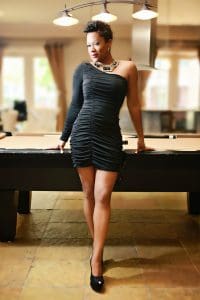 As dancers, it will always be music that fuels the soul of our movements. We here at Dance Mogul Magazine are always looking to showcase artists that make us move and feel good. Artistry will always go hand in hand, we all need each other to produce the groove, whether it's vocally or with physical movement. We are honored to have the opportunity to sit down with Tracy Hamlin and find out her inspirations to help empower our audience.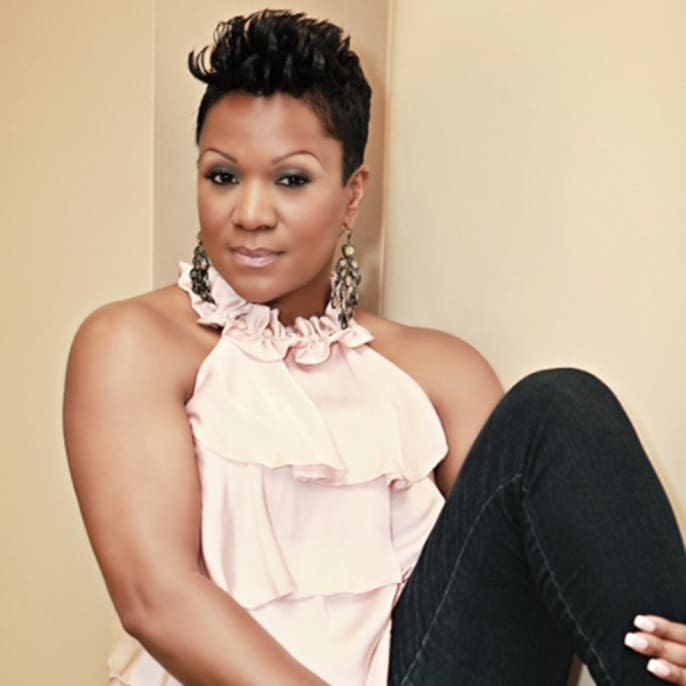 Trying to describe her with one word would be impossible. Few can master one genre of music, but pure, God-given talent allows her to master all. Her movements attract you, her music captivates you, and her voice soothes your soul with joy. Her immeasurable vocal and songwriting talents bestow upon audiences a remarkable experience, replenishing one's hopefulness, love, and aspiration. I introduce to you, Tracy Hamlin. She unveiled her soulful, exquisitely impassioned voice to the world at the La Fountain Blue at age eleven. She has been traveling the globe as a lead singer ever since, from Sweden to Japan to Morocco to name a few.
On a substantial foundation of education, Hamlin developed classical proficiency and dexterity; learning to sing in French, German, and Italian at the Baltimore School of the Arts and the prestigious Peabody Preparatory School of Music. Tracy Hamlin has performed alongside numerous music legends including Carlos Santana, Marcus Miller, Jonathan Butler, and Chaka Khan. She has also toured internationally as lead background vocalist for Disco Queen, Gloria Gaynor. And toured internationally as the lead vocalist with Heads Up International recording artists, Pieces of a Dream and was featured on 'Love's Silhouette' (2002) and 'No Assembly Required' (2005).
Hamlin executive produced three solo albums through her own label, DMH Records, LLC, 'Seasons' (2005), 'Better Days' (2009), and 'This is My Life' (2013). 'Seasons' set the tone for Hamlin taking her place center stage, exhibiting a breathtaking presentation of her rich vocal tones. 'Better Days,' an exceptional successor to 'Seasons,' provides a truthful and transparent portrayal of Tracy's musical universe. Songs such as "You've Got To Let Go" and "No Regrets" compassionately guide one through self-­‐reflection, while "Better Days" and "Free" offer warming reveries of belief and optimism. With help from collaborative producers Phil Davis, Eric Valentine, and Kelvin Wooten, "Better Days" takes listeners on an inspiring odyssey.
Tracy's third release, 'This is My Life,' hit the airwaves June 2013, immediately gained the attention of music lovers globally, and held the #1 position for two weeks on the UK Soul Charts. Fans were particularly drawn to her covers of Jimmy Webb's "This Is Your Life" and Luther Vandross' "Never Too Much". Before the release of her third solo album, Tracy teamed up with DJ Spen in 2012 to release a string of successful house music singles including "Drive Me Crazy" which was #1 for top downloads/sales for 3 consecutive weeks on Traxsource, "Got To Be Strong" reaching the top 10 list for top downloads/sales, and "Never Too Much" also reaching #1 for top downloads/sales.
The success of these house singles led to Tracy recently being signed to House Music label, Quantize Recordings, and the anticipated release of her debut LP with the label entitled 'Home' released October 2013. On this musical offering, Tracy fuses the boundaries between Soul, Jazz, R&B and House music, making 'Home' an exceptional showcase of what Tracy Hamlin represents. 2014 Tracy was placed on the Grammy Ballot, Toured in London opening for Karyn White at the Legendary Jazz Cafe and spotlighted on the same ticket with Chaka Khan at the South Port Weekender. She Co-produced Tony Tatum's single "Could It Be I'm Falling In Love." and also ranked #1 on the Reverbnation charts.
Currently, Tracy is putting the finishing on her upcoming album to be released in early 2015 with productions by DJ Spen(US), Frank McComb (US), John Khan & Earl TuTu (UK) and Michele Chiavarini (UK) to name a few. Tracy Hamlin performs upon request at a myriad of venues and festivals. Hamlin's aspirations are to continue her development and growth as an artist, to continue mentoring a new generation of vocalists while performing amongst audiences around the globe.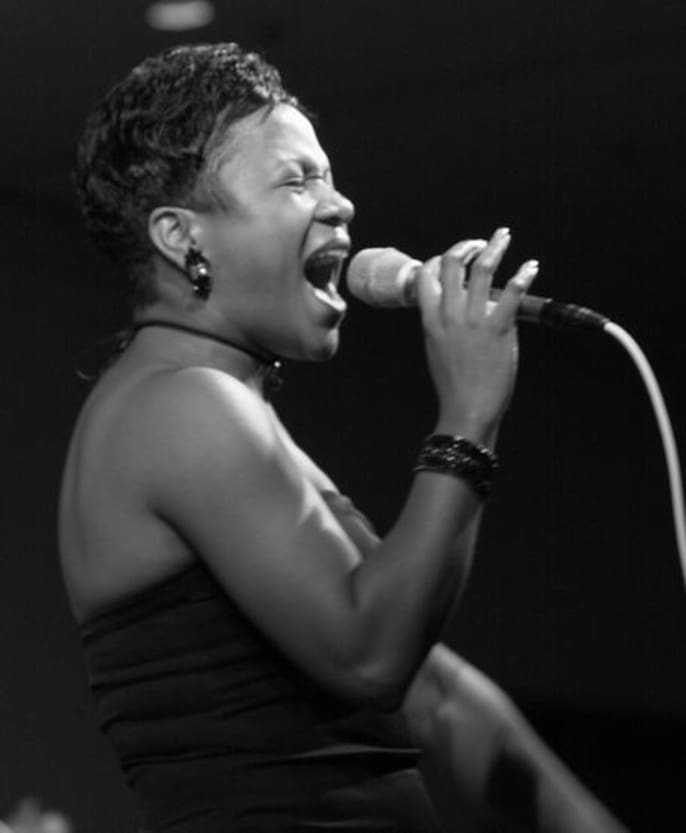 Website: www.tracyhamlin.com
CLICK FOR MUSIC, PICS & VIDEOS
R&B N JAZZ
www.artistecard.com/tracyhamlin2
DANCE MUSIC
www.artistecard.com/tracyhamlin
Dance Mogul: In what ways musically are you helping to inspire and empower women around the world?
Tracy Hamlin: By staying true and honest to my art and not allowing a male-dominated industry to dictate my destiny. I created my own record label and I record music from my heart that shares my peaks, valleys and challenges with hopes that my experiences can touch someone.
Dance Mogul: Who have been your inspirations?
Tracy Hamlin: My vocal inspiration is the late Renee Diggs from the 80's group Starpoint. My greatest inspiration is my late mother, Dorothy Marie Hamlin, whose initials make up the name of my label DMH Records.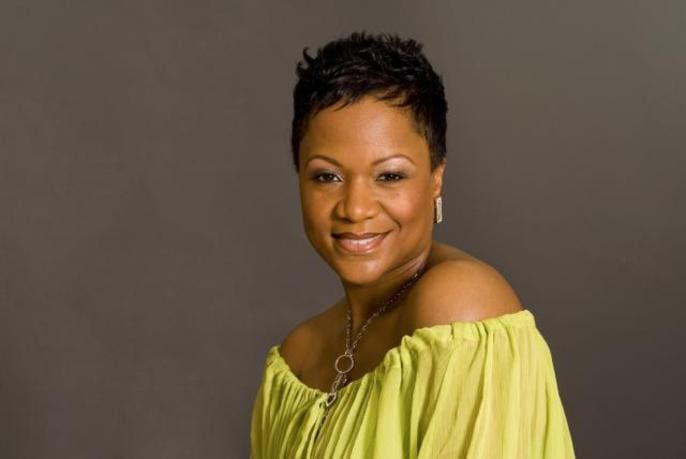 Dance Mogul: How important is it to you that people dance and feel something when they hear your music?
Tracy Hamlin: What is really important to me is that I stay true to my music and not fall prey to temporary fads. I try to create music that really moves me internally and externally. It is always a bonus when my songs are embraced and I receive positive feedback about my artistry.
Dance Mogul: How important bands to an artist's stage show and do you feel they should get more credit for their work?
Tracy Hamlin:  I always say that there is no "I" in team and that the support of my band is crucial to the success of my show. Therefore, I make sure that everyone is recognized and acknowledged.
Dance Mogul: How is being an artist helped build your self-esteem?
Tracy Hamlin: As I follow my dreams and pursue my passion for music, I have always encountered challenges and obstacles. Through my journey, I have watched my hard work and persistence pay off while building character and making me the strong woman that I am today. I consistently receive emails and Tweets that offer such kind words and great stories of people being inspired and encouraged by my songs. This incredible and positive feedback is always a reminder to me that God has blessed me with a gift and it gives me the confidence to keep pushing forward.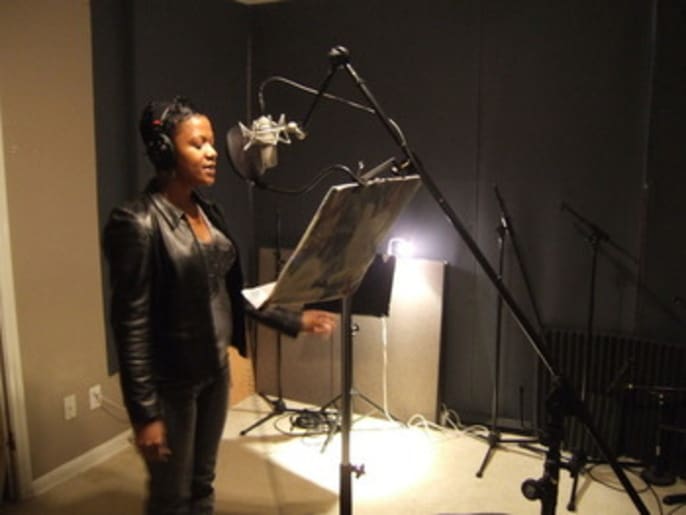 Dance Mogul: What is your advice for the youth that wants to pursue a career in the arts?
Tracy Hamlin: It is very important for aspiring artists to know that pursuing a career in the arts is not as easy as it looks. While the rewards can be great, you have to prepare yourself physically, mentally and spiritually while having great discipline because this business has many snakes in the grass and all that glitters is not gold. The music business really is a business. One should educate themselves about the industry while practicing overtime to perfect their craft so that when opportunities knock, you are prepared and not "getting ready".
Dance Mogul: Do you have any current projects coming out?
Tracy Hamlin: Yes! I am very excited about putting the finishing touches on my 5th solo album due out in early 2015.
Dance Mogul: Is there anyone you would like to thank for helping you on your journey?
Tracy Hamlin: Absolutely, but there is more than one. LOL! It truly takes a village. I am very thankful to so many amazing vocalists and musicians, who have paved the way for independent artists, like myself. Thank You to my wonderful friends that are very talented songwriters, musicians, singers, engineers and producers that contribute to my projects and helped to make what can be a grueling process a smooth one. Thank You to my family and friends for the love and support that help to keep me grounded. Thank You to Quantize Recordings and Artwork Entertainment for believing in me. And finally, a huge Thank You to my fans. Your continued support means more than you know. Ooches of Smooches!