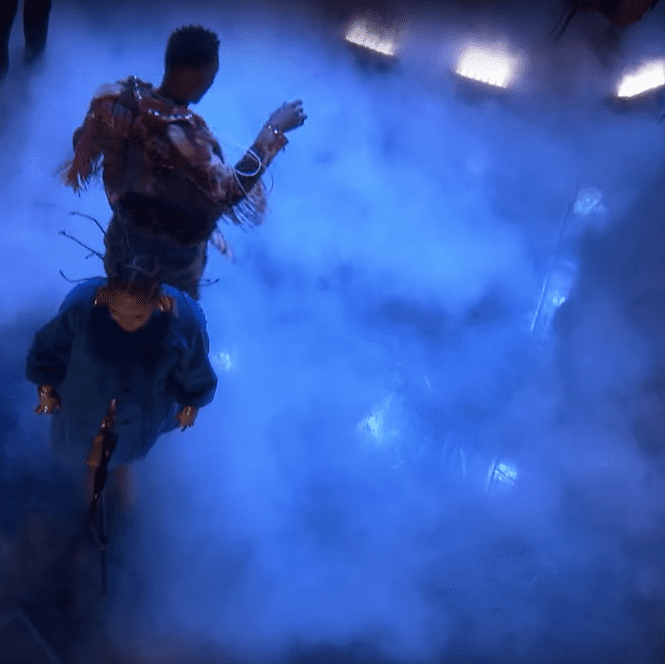 Fresh off of his feature in Jay-Z's 4:44 video, Storyboard P again is ready to tell us another story. This time with one of the most organically talented artist in the world, Ms.Erykah Badu. Storyboard P has been blazing a trail as a visual and movement artist for over 10 years. So to see big name artist working with him now is not surprising. It just goes to show that you can't skip your own process and you have to put in the work even when you think people are not watching. Someone is always watching. P took time over the holiday season to give us the behind scenes scoop of his latest collaboration and what else he has in the works.

Dance Mogul: So, let's jump right into it P. What was it like working with Erykah Badu?
Storyboard P: It was great, she is just a great person in general. She really took care of me as an artist. You know as a dancer we are always disrespected and given the crumbs of the industry, but she didn't treat me that way, she treated me like an artist like I was on her level. That is something I won't ever forget, it shows me how I'm supposed to be treated and I won't settle for anything less.
Dance Mogul: Recently you guys performed together on The Tonight Show Starring Jimmy Fallon, what was that experience like because you guys were building up chemistry and momentum on Instagram and it seemed to work out perfectly in the performance.
Storyboard P: Me and Erykah vibe on the same frequency, so it was all love and good vibes and that is what it takes to create a genuine collaboration on and off stage.
Dance Mogul: Will there be future collaborations?
Storyboard P: Yes, I don't want to say too much, but Yes. Let's just say it's a fusion project where I get to create how I want. As dancers, you get told what to do and when to do it a lot of times, but I'm beyond that. I'm a visual artist that can bring to life other artist's music. It also can serve as my debut musically. Very few know that I got bars to go along with these glides. So I'm looking forward to what the future has in store for me. I remain grateful through it all as I patiently keep waiting.