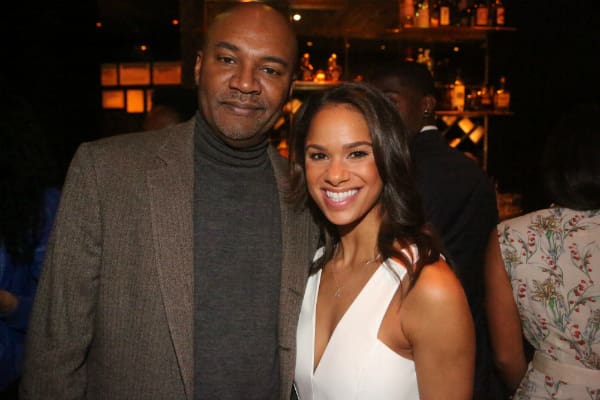 Nelson George and Misty Copeland
Dance Mogul Magazine had the honor of covering the Kickstarter celebration party for A Ballerina's Tale in NYC at Bar Naná. The party was hosted by Taye Diggs (Star of The Best Man Holiday), Nelson George (Director of A Ballerina's Tale) and Misty Copeland (Star of A Ballerina's Tale). A BALLERINA'S TALE will look at the values of a European cultural expression that has tried to maintain its values in the face of an aging audience base and its increasing irrelevance to mainstream culture. Misty's life embodies a number of themes that speak to the larger culture and her personal challenges. Race, body image and Euro-centric perspective are mixed in with her own physical challenges. That vision will now become a reality thanks to the worldwide support the Kickstarter received.
The intimate celebration was filled with great energy that was maintained with great music by DJ M.O.S. and supporters of the arts. It's hard sometimes to take time out of your life to celebrate the accomplishments of others in these fast times that we are living in now. Not only did that happen tonight, but history was also celebrated. Misty Copeland is one of a kind and the vision that Nelson George has will surely inspire future generations when it comes to documenting dance on film.
As the night winded down Misty and Nelson took the floor to take the time out to thank everyone for their support. Guests were given the back story on the nature of their relationship and their hopes for the upcoming project.
" I just want to share my story, coming from an underprivileged household and community; being African American, not having the typical figure for a ballerina. We want to broaden everyone's view of Classical Ballet and I think with this project that's exactly what we are doing." -Misty Copeland
" This will be one of the best projects of my life and some of the best dancing captured on film ever."    -Nelson George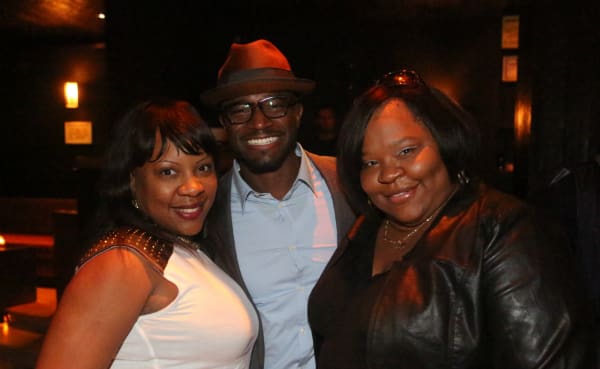 Taye Diggs with the Founders of Blossom Sisters Dance Foundation
Not only is Taye Diggs one of the stars of the upcoming film The Best Man Holiday, but he is also an avid supporter of the arts. Taye Diggs has a foundation called A BroaderWay, which was created in 2010 by Idina Menzel and Taye Diggs. It is dedicated to offering girls from underserved communities an outlet for self-expression and creativity through arts-centered programs. The emphasis is on building self-esteem, developing leadership qualities and striving for personal and social achievement. So it only made sense that he jumps behind and support a project like this.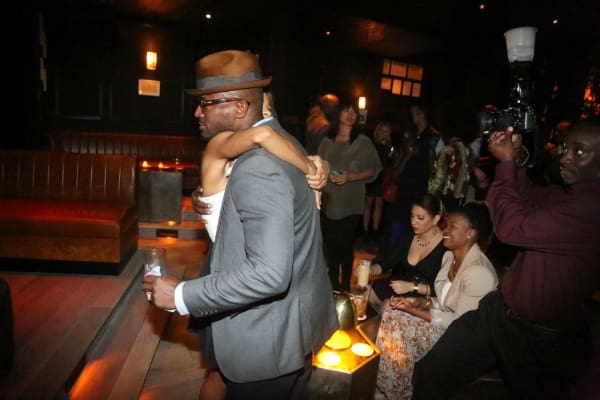 "Misty Copeland has an empowering story and it deserves to be told." -Taye Diggs
 With the energy and support around the project, it is no surprise that it was Kickstarted. We hope future dance projects can receive such recognition and funding because of the strides that A Ballerina's Tales has made. The blueprint is simple: the most valuable gift you have to offer is yourself. Give and you shall receive. A Ballerina's Tale definitely proves that. Dance Mogul Magazine gives this event 5 stars *****