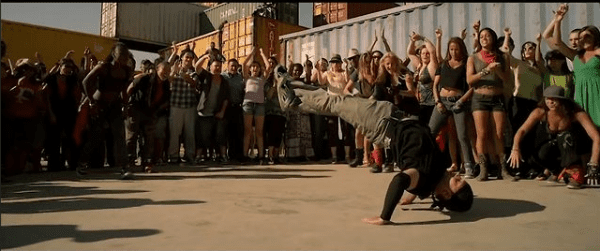 This is the reality of Jean Carlos Lloret, better known as B-Boy Bebo. The third of five siblings, he was born in Aguadilla, Puerto Rico on June 24,1986. Bebo was nurtured by a single mother, who relentlessly fanned the flames of his burning desire to master the craft of dance. His mother's unwavering support over the past twelve years and continues, has been one of his most solid inspirations. His very love for dance was inherited from his eldest brother, as he vividly recalls the day he watched him dance and thinking…. "ImAgInE if I could learn to do that!" That day was the cornerstone for his monumental career. Without access or financial means to receive formal training, Bebo danced in the streets and on pieces of linoleum flooring. He mastered his signature stunts by practicing on old mattresses in the backyard of their modest home. Under the apprenticeship of his older brother he aspired and achieved the reputation of being one of the best dancers in his field. Performing side-by-side with his brother, they triumphed over of their competitors in nearly every dance competition entered. In 2005 after the duo won 1st place in the "ZERO Gravity 2 on 2 battle", Bebo was faced with one of his most challenging fears. His dedicated teacher, partner and brother announced he would no longer dance, as his growing family became his priority. Devastated by the news, Bebo questioned his own ability to continue without his mentor performing by his side. For a fleeing moment, his chances for a vibrant career in dance seemed to be bleak. Just as the eagle fledging, Bebo was now left to perfect his flying skills alone. Equipped with the knowledge and techniques he gained from his brother, words of encouragement and support resonating in his mind from his family and most important, untainted passion and overwhelming love for dance, he has soared to the heights he had only ImAgInEd.

Appearing in countless newspaper articles, TIME Magazine, California News as a result of his vibrant career of performing throughout the United States. His expertise has allowed him to frequently perform and train others in France and Korea. Regularly competing in top break-dance competitions, he has earned over thirty trophies and plaques, of which most were accompanied with substantial endowments. Standing at 5'.0", he recalls his first trophy was his identical height. Bebo has enjoyed the experience of performing in the Boston Celtics half time show, as well as appearing on FOX T.V's popular "So You Think You Can Dance 2008″. In the face of all odds, he never gave up and worked tirelessly. For him, the journey has just begun, as his aspiration is to be the inspiration for dancers internationally. All of this simply because a little boy ImAgInEd IT!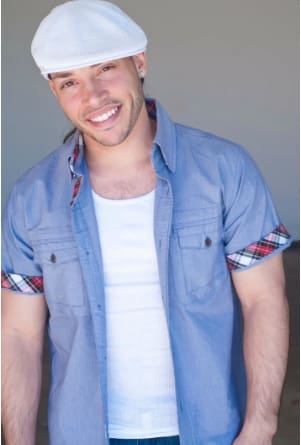 Dance Mogul: When did you develop a passion for the arts?
Bebo: I always loved all kinds of dance, but the day I saw my oldest brother spin on his head was the day I knew I wanted to be a break dancer.
Dance Mogul: Who were some of your early inspirations?
Bebo: My Oldest Brother Macho. He taught me a lot about dance.
Dance Mogul: Were supportive of your passion, how was hip hop viewed in your home?
Bebo: Everyone in my family loved Hip Hop! I was very young when I used to ask my mother if I could go compete, she was very nervous to let me go but she understood it was a passion of mine that I wanted to pursue, so with the help of my brothers, who took me to New York and so many other places to dance, I was able to reassure her that I was ok and just wanted to dance. I have to say my family is my biggest fans. Even though they all knew my career at times would take me away from them, They still encouraged me to go and fulfill my goals and dreams. I'm blessed to have all of them in my life. I moved to LA 6 months ago, I miss all of them so much but I've had a lot more opportunities here and feel this is where I need to be right now if I want to continue with my dance career.
Dance Mogul: What was it like growing up and did you experience any hardships?
Bebo: Growing up in a small inner-city rated one of the top 5 cities for crime made it a bit risky to want to practice outside, but I took that risk, I got the support from both the good and the bad to practice on any street corner. Way too many hardships to talk about, but I took them all as lessons. I saw a lot and experienced way too many negative things but they were the driving force in wanting me to practice hard and get out of that environment and break the cycle.

Dance Mogul: When did you realize you were a professional?
Bebo: lol, I'm still waiting for that moment I'm not sure.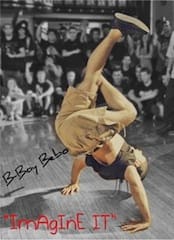 Dance Mogul: How do you put your body through so much abuse and be able to recover and stay fit?
Bebo: Before I was a dancer I played a lot of basketball, so I was in pretty good shape. (YES! a 5ft male can still play basketball lol ) I would always walk on my hands and had good balance way before I knew I wanted to be a break dancer.  I try and stay fit by practicing at least 4 days a week. I wish I could say I eat healthily but I'd be lying. It is a goal of mine to start eating better, feeding my body the healthy foods and nutrients it needs so I can have longevity doing what I love. DANCE!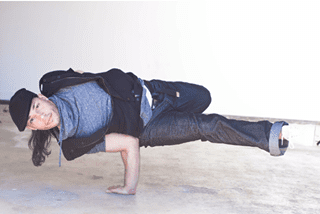 Dance Mogul: What have been some of the most memorable moments in your career?
Bebo: Too many to mention. Every time I perform is a special day for me, I try to never take it for granted and savor every single minute of every performance. What stands out to me today. I'd have to say Performing for the "National Day of Salsa", I'm Puerto Rican, dance and music have always been traditional, cultural expressions of Puerto Rico's heritage. I Grew up dancing to salsa, merengue, and bachata daily. Love my culture, it was a great honor to dance for that event. Of course, I dreamed to be on TV or in a movie so MTV's ABDC, So You Think You Can Dance, Step UP 4  were all dreams come true for me. Winning 1st place at Hip Hop Internationals World Battles, Winning my first trophy that was as tall as me at age 15,  Being flown to Korea, France, Italy to battle. Red Bull BC1 and Just recently performing on the VMA's. One of the most memorable that will forever stand out for me, was a competition that my entire family was there rooting me on, from my grandmother, mother, brothers, cousins, all the way down to my aunts, uncles, nieces, and nephews. Just the feeling of that unconditional love and support was AMAZING!!

Dance Mogul: What advice would you offer the youth to be successful?
Bebo: I would have to say to the youth that Life's not easy, but a bad day, month, a bad year, or any bad experience they've gone thru never has to mean a bad life.  If you just believe in yourself, If you have a dream, no matter what your past may be, I want these kids to know that with hard work, faith, and some set goals they too can make it happen.   "You have the rest of your life to make it the best of your life but you gotta be willing to do your work, you have to want it more than anything, You can't just wish for things to happen, You can go back to sleep and dream about your dreams or you can get moving and chase your dreams" Those words told to me, changed my life. I changed my thoughts, my daily actions, surrounded myself with positive people, took chances and stepped out my habit formed comfort zone. I now have a manager that believed in me from day one, held me accountable for my actions, my slacking, my excuses, yet she encouraged me daily and pushed me beyond what I thought were my limits. She then told me to read a lot of self-improvement, business, success books. I told her, "I never read a book, I don't like reading" She replied "Do you have working ears and a cell phone? I'll get you the audio version and test you on it in a week"  Well. I've since been listening to a motivational, inspirational new book every week. Still learning, still growing, still practicing and working hard and hopefully still inspiring others.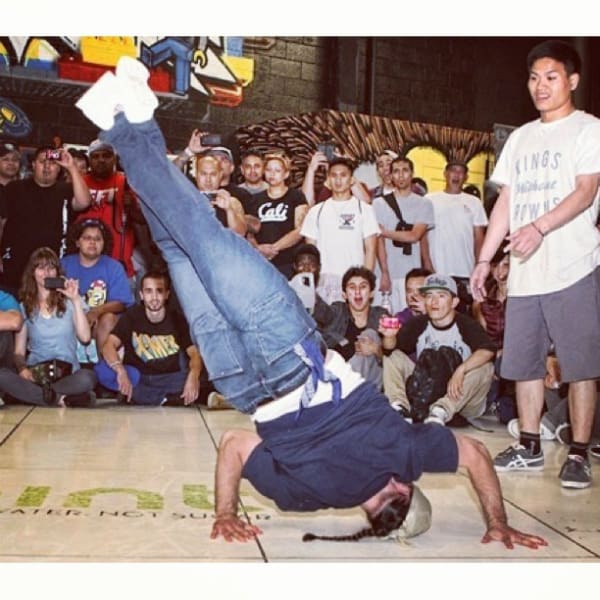 Dance Mogul: Is there anyone you would like to thank for helping you thus far?
Bebo: So many people, My mother, my brothers, my Ground FX crew members, friends, Keebla, and my manager.Thank you to Dance Mogul for creating something so amazing for Dancers to express themselves. Most of the time Dancers are behind an artist and don't really get the recognition they deserve, being artist ourselves it's nice to have Dance Mogul to bring us Dancers to the forefront where we deserve to be. Thank you for the interview, Truly humbled and grateful.
For More on Bebo Check Out: