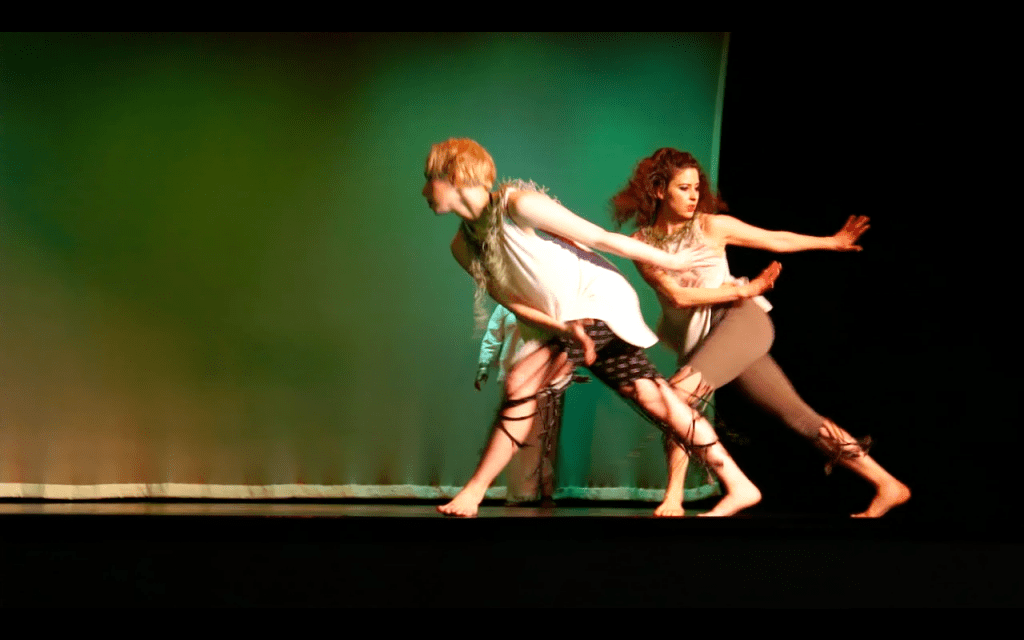 Dance Mogul: With all your success on skates, what made you join a Modern company?Cecile Klaus: I joined Mad About Dance company 3 years ago and performing with modern dance companies has always been one of my dreams since I trained at Alvin Ailey. The choreographer Michiyo Tanaka, or Tami, is also an art teacher at the Bronx Community College. The company rehearses there and performs at the Roscoe Brown Playhouse every year to share dance art, offer a memorable performance and exhibit Tami's work.
Dance Mogul: What were some behind the scenes prep that took place on your current production?
Cecile Klaus: We had 4-5 days of hours of rehearsal per week. It's always very intense and requires respect for a healthy lifestyle with good nutrients and quality rest in order to handle this full-time physical activity. I personally was in France when they started this year so I joined a couple of weeks later and had to catch up with everything. One of the dancers left the project in the middle of a rehearsal, I got offered to replace her and I learned the piece in 2hrs. In this situation, you need your memory to work at its maximum capacity and that's a real challenge. Also during tech rehearsal, I stepped on a piece of glass, we think came from a light bulb that exploded. The piece was deep stuck in and stabbed me at every step. I had to shift my weight whenever I could to avoid the pain and performed with it. The next day I went to the emergency room to have the glass removed before the next performance then it was all good.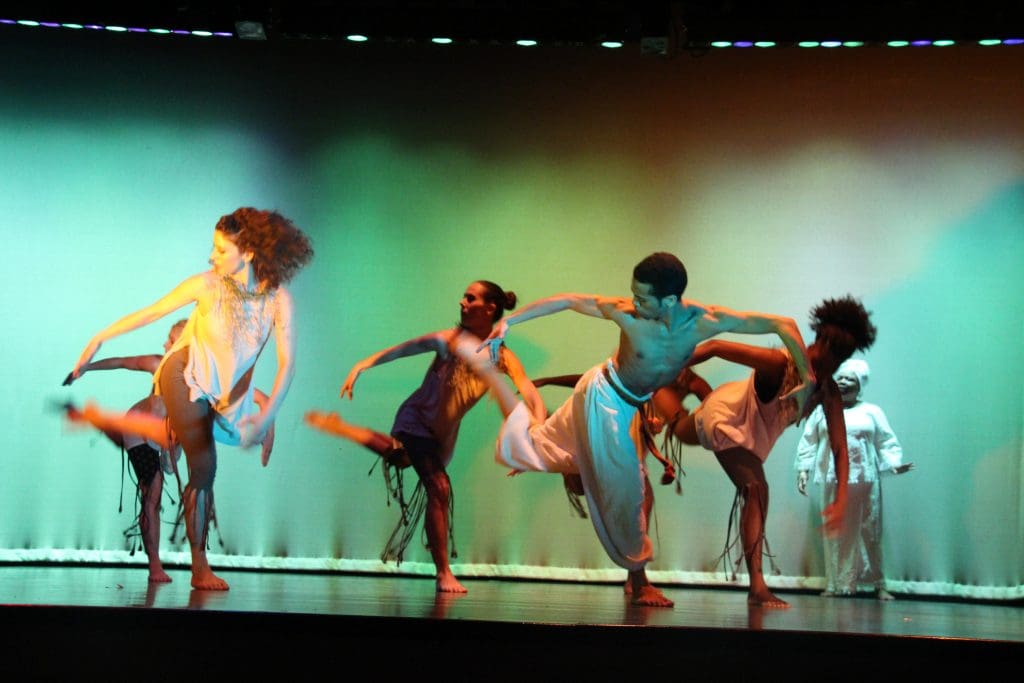 Dance Mogul: What did you hope The audience took away from this production?
Cecile Klaus: I hope the audience gets inspired by Tami work, style and spirit. She is a passionate creative and very human person, has a sense of fairness and brings a great family atmosphere I've never seen in any other company. This has an important positive impact on the company's energy and It's obviously shown in the final result and performance. I think of it as food recipes. Cooking with the best ingredients will make the best results. The company is very cosmopolitan and almost every dancer comes from a different country (Japan, Italy, France, Dominican Republic, Nigeria, etc..) which brings an extra flavor to the company's charisma. Tami loves animals and some of her pieces are animals related choreography. It seems to me like the animal world represents a reliable place to Find innocence, Pureness and Natural beauty for modern dance movement inspiration.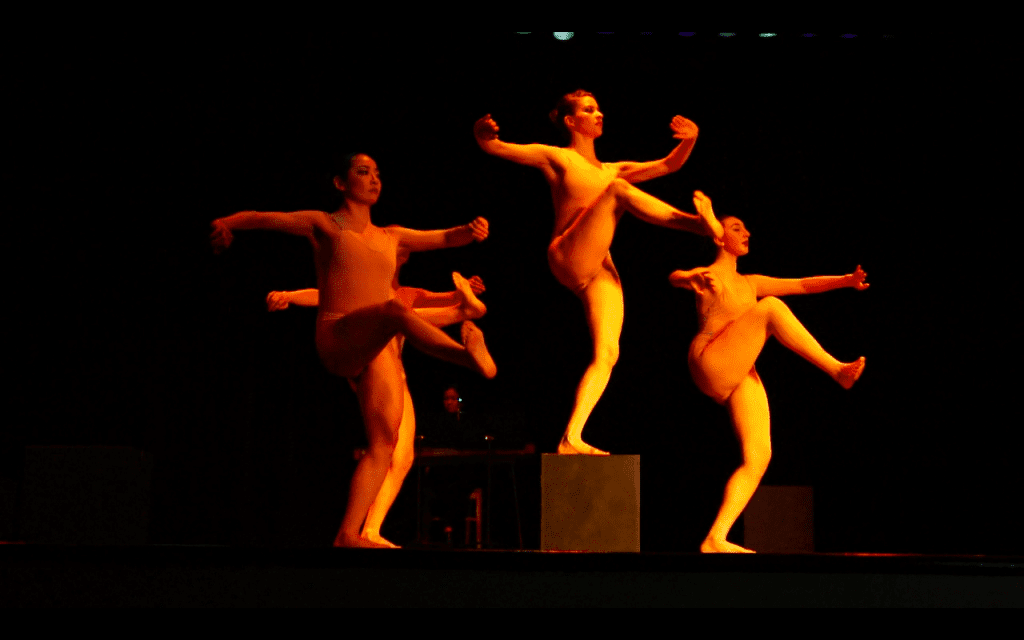 Dance Mogul: What else do you have planned for 2016?
Cecile Klaus: I am proud to be part of Mad About Dance so I will stick with Tami and I am helping to promote the company. We are performing this month at the NYC multicultural festival on June 4th and at the Salvatore Dance Festival on June 12th. I am also managing, choreographing and performing for my own Skatedance company the Miss'iles. I just got featured in PopSugar and Disney Channel, and getting ready for upcoming performances too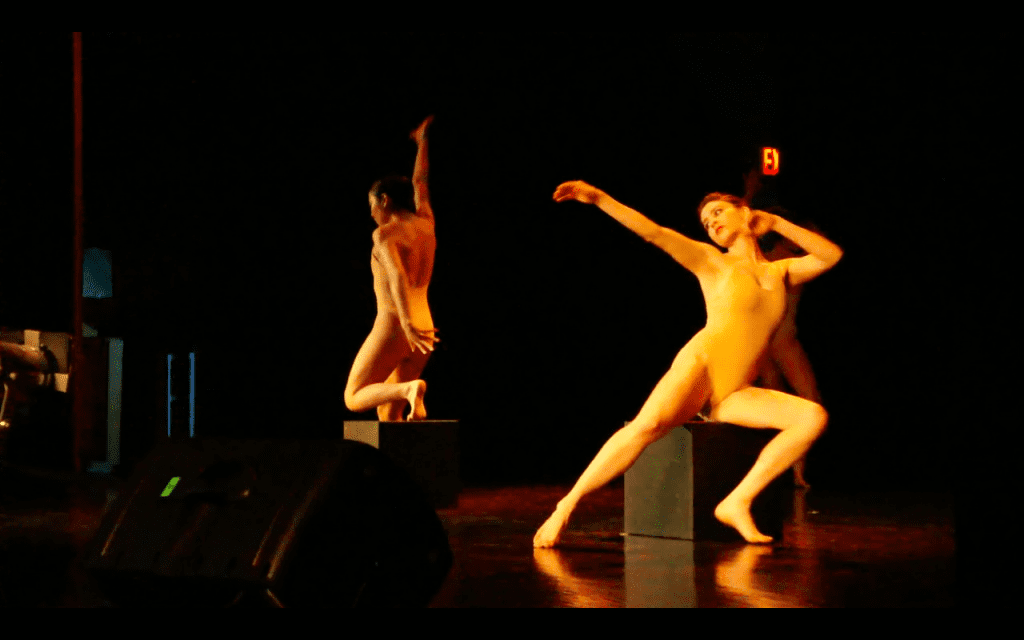 Dance Mogul: Is there anyone you would like to thank?
Cecile Klaus: Yes, I would like to thank Tami for having me in the company and giving me this great opportunity to access her work, the company members and staff for their good team spirit, Cyril and Djimi my friends from France that came to support, and my lawyer for doing a good job. They all have helped me to live the dance life I need.