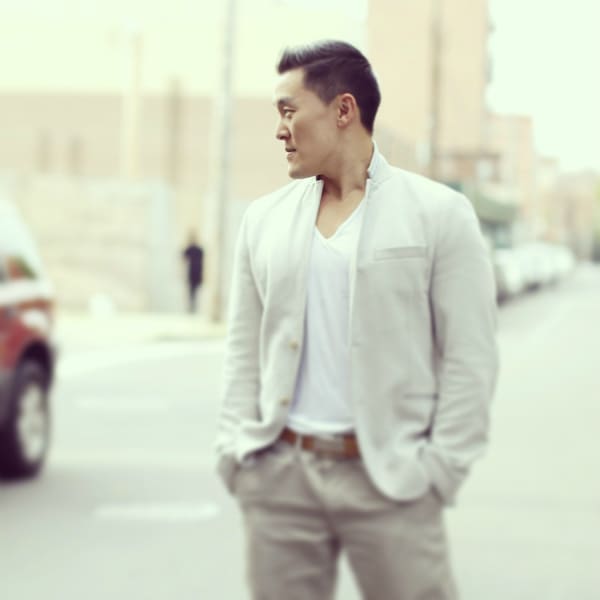 Jason R. Sol is originally from a small town in Central Pennsylvania.  He always knew acting was something he had always dreamed of but never felt it was in his cards to pursue.  Being that he was Asian, Jason had to abide by strict traditional rules and values of going to school, graduate from college and getting a good job. He did everything his parents had wished for.  After eight years and countless hours in the corporate world, he still remained unfulfilled. True to his enterprising nature, Jason took the biggest gamble of his life in December of 2011; he left every hard-earned comfort behind in Pennsylvania and moved to New York City.  Everyone thought that his sacrifice bordered on absurdity, but Jason's talent, drive, and faith in God gave him the kind of tunnel vision necessary to overcome all obstacles and successfully break into the entertainment industry. Even though Jason has only been acting professionally since December 2012, he has been featured in a number of commercials and TV shows.  His latest Principal Role was on Royal Pains as the intimidating MMA Fighter opposite Pooch Hall.  He has a number of projects in the works for 2013 that looks very promising. He always thought it was cliché to say "Work hard and your dreams will come true".  Today he is proving himself wrong every day!
Dance Mogul: You told us about working on the upcoming Ninja Turtles Movie last we spoke, what have you been up to since then?
Jason: Since finishing working on the Michael Bay-produced Ninja Turtles, I have been pretty involved with the stunt side of the acting industry.  I just finished working on an episode of the Power Rangers series where I did stunts as the Silver Guardian. I'm also breaking more into the modeling world.  In the Month of October, I booked 2 print jobs for a leading Financial and telecommunications company. I am currently cast with a principal role in my first Korean Drama as Jae Min a positive protagonist.  This groundbreaking series called "This love song" is filming in New York and will debut in November. There will be a number of choreographed dance scenes and working with Bounce Dance Studios in Flushing.
Dance Mogul: What has been your formula to progression?
Jason: I don't know if there is an exact formula or blueprint in this industry.  Everyone makes or digs their own path.  I'm really grateful and lucky to have such an awesome support system.  Everyone on my Facebook, Instagram, Twitter (@JasonRSoL) has given me so much motivation and encouragement!  I have those tough days that I question if I should go back to the corporate world. I realize that I can't quit because I'd feel guilty letting all my supporters down who really believed in me.  They push me to keep pursuing my passion and I'm always grateful for that! The link below is a video about Courage.  The director was inspired by my life's back story and journey so we shot a short video together for it.
Courage from Launch Pictures on Vimeo.
Dance Mogul: How can being in a magazine that inspires self-empowerment help move you and others forward?
Jason: I'm very grateful and flattered to be interviewed by Dance Mogul Magazine. I hope my story really inspires people to follow their dreams no matter what circumstance they're in. I had a pretty comfortable life and I gave up everything I worked for and move to New York City to pursue a dream. Today, I'm working harder than I ever did but happier than I've ever been!  Even though I don't know when my next paycheck will be but it's so exciting to actually pursue a lifelong dream!  As long as you have a positive and humble attitude topped with a strong work ethic, the sky is the limit!  It sounds cliché but it's so true!
Dance Mogul: As individuals do you feel we should hold each other accountable and responsible for our actions on social networks and our community?
Jason: Yes. Social networks and communities have increasingly become primary spaces where people interact with each other. Just as I would treat my fellow community members with respect in my physical community, I believe members of my online community deserve the same. I hope others that share my online space feel the same. It's amazing to see how our culture and the way we live have drastically changed in the last couple of years!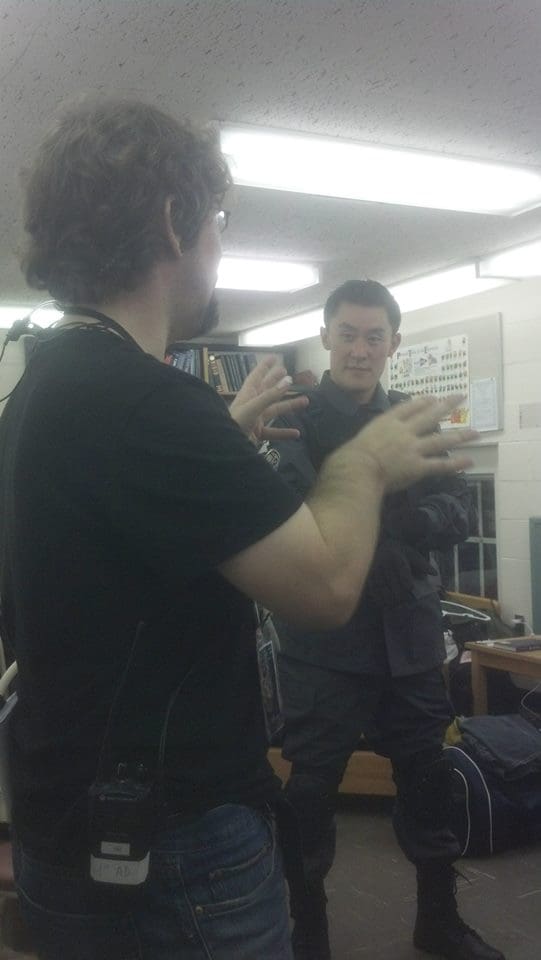 Dance Mogul: If you could change the world for the better and money was no object, what would you do?
Jason: I would love to end world hunger. There are many days and nights that I sacrifice food just to maintain my budget.  Those days are tough for me because I love to eat but I can only imagine how people especially kids go through this on a regular basis.  Everyone should have access and never be denied food.
Dance Mogul: What are your thoughts about working as a team to help uplift the community
Jason: As a young boy, I was always taught that it was better to give than to receive. I always loved to help and give to others. To be able to be in a position to help others is such a gratifying feeling!  As I started my career into acting, my finances were cut drastically.  I have been so humbled and blessed with the amount of support I've received from friends and family. Even though I might not have all the nicest things but I am grateful for what I do have.  We have so many more unfortunate people that are struggling to get by and if I can help someone have a better day it's a priceless feeling.  I am currently working with a friend to start a foundation to help the community which is in its infant stages but excited to get that going!

Dance Mogul: Do you feel that a magazine that is geared towards the youth is needed in our society?
Jason: I have to say that it's much needed!  Due to the fact that youth today are so advanced with their knowledge of technology and the way the culture has evolved.  Even though it wasn't too long ago that I finished school, the way we live now is so advanced compared to when I was a youth. It's great to have a magazine that really empowers the youth and to motivate them to succeed.  Kids are a lot smarter than we give them credit for. They have so much to offer and just need the right resources and guidance to succeed.
Dance Mogul: If you had to name 5 people that helped change the world for the better, who would they be?
Jason: This question was a little difficult to answer because we have so many great people that had major impacts on how we live today. 5 people that come to mind are Jesus Christ, Albert Einstein, Abraham Lincoln, Martin Luther King Jr., Bill Gates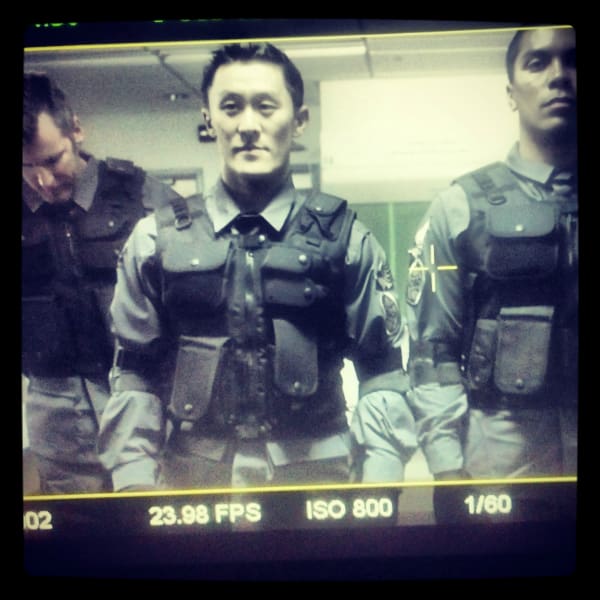 Dance Mogul: What do you want your legacy to be?
Jason:  I've never been asked or even thought about this question.  I had to really think about what I want people to remember me for.  If I had to choose, I would hope people would give me credit for having the courage to go pursue a dream where a lot of people would fantasize about it.  Sometimes I can't believe I quit my job and moved to New York to pursue something I had absolutely no background or training in. I simply just had a passion that gave me tunnel vision to not second guess my decision.
So many people I know or met are stuck in what they call a "dead-end job". They are only working there because they need the money and or it's the safe route.  I was that person for 8 years after college!  If you don't try to follow your dreams today, one day you'll realize you don't have time to do it anymore and live a regretful life. I have one life to live and I wanted to make sure not to live in regret. I'm not saying everyone should just quit their jobs and go for their dreams but you should know if it's the best move for you. I'm not the most talented, best looking, tallest, or smartest, but I know I'm a hard worker. I am making the best with the cards I was dealt with.  I have been very fortunate to have the opportunities to work with great actors but most people don't realize that these opportunities only came disguised with all the hard work I put in.