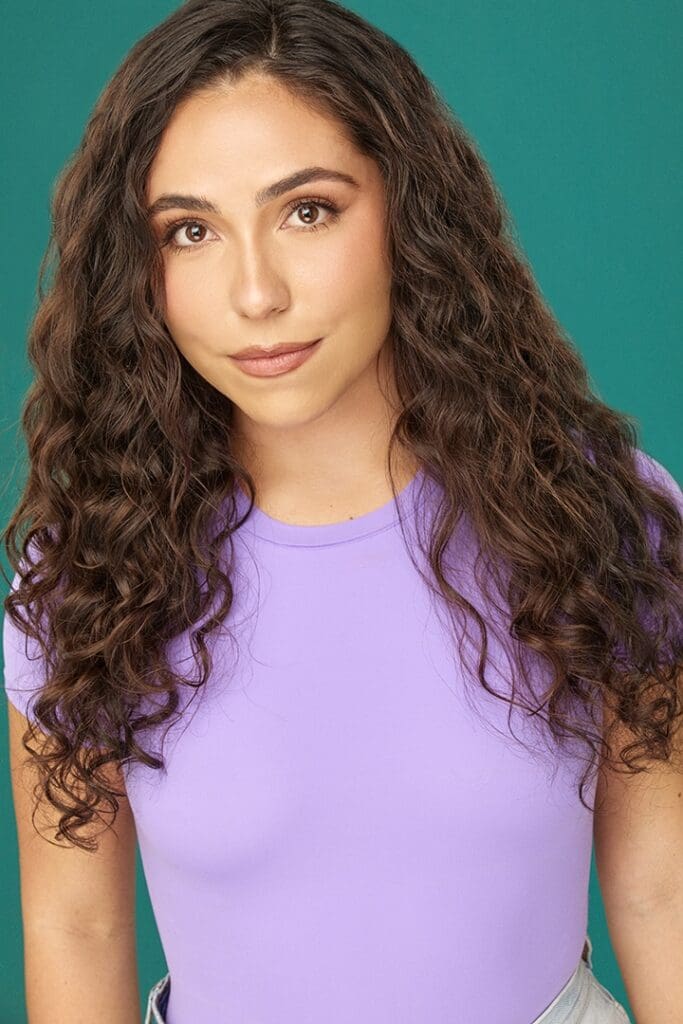 Jordyn, born and raised in Mansfield, Texas, graduated from Fort Worth Academy of Fine Arts in 2017. She competed regionally and internationally, including winning the International Festival for the Performing Arts in Paris, France. She toured with the Hollywood Vibe Dance Convention as a company member. She then moved to California to attend Chapman University, where she received a BFA in Dance Performance and minors in health science and disability studies. During her time in college, she performed on campus and off in festivals such as the Capezio Ace Awards, Battery Dance Festival in New York City, 92Y Future Dance Festival at the Joyce Theater, IAF creators exhibit, and the McCallum Choreography Festival. After graduation, Jordyn signed with Bloc talent agency and has worked with companies/artists such as Hyatt Hotels, Two Friends, and the 2023 Kids Choice Awards. She was also the dance captain for Step One Dance Company aboard Holland America Cruise Line. She currently is working with Straight Up Abilities, teaching dance to students with disability throughout LA and Orange County.
Dance Mogul: What was the beginning of your dance journey like?
Jordyn: I am originally from Mansfield, Texas, and on my second birthday, my parents took me to my first dance class. I started competition dance in the DFW area and attended Fort Worth Academy of Fine Arts, where I participated in the dance and choral programs. During my time there, I participated in musicals and full-length ballets. While in high school, I also was part of the Hollywood Vibe Company. After graduation, I moved to California to attend Chapman University, where I got my BFA in Dance Performance and two minors in Health Science and Disability Studies.
Dance Mogul: Did your family support you dancing?
Jordyn: My family and friends have always been my biggest cheerleaders. They have been there with me through this whole journey and continue to attend and watch everything they can. I was recently the Dance Captain for Step One Dance Company on Holland American Cruise Lines, and my parents, grandparents, and friends took time to come and see me while I was gone. I am so thankful for their continued support!
Dance Mogul: Who were some of your mentors and initial inspirations?
Jordyn: One of my mentors growing up was and still is Aiesha Ashby. Aiesha is a person that I look up to not only as a dancer and choreographer but also as a human. She took me under her wing when I was very young and continues to be someone that is rooting for me. She always believed in me, and that support has encouraged me to keep pushing myself. One of my other biggest inspirations as a young dancer was Karen Chuang. Karen is a dancer who excels at every style she is given, which is something I look up to. If I can have a career as well-rounded as hers, I will be so proud of myself.
Dance Mogul: When did you realize you wanted to be a professional?
Jordyn: When I was in eighth grade, I was offered the opportunity to transfer schools midyear to Fort Worth Academy of fine arts. I had to decide if I wanted to dance and the arts to be a focal point in my life, as I would be leaving public school and moving to a charter school that focuses on artistic growth as well as academic growth. I had an amazing choir teacher name Patti French, who encouraged me to take the leap and switch schools and pursue dance and music more rigorously. Shortly after she told me to transfer schools, she lost her battle with cancer. It was then that I decided I had to be a professional. I know she is always rooting for me.
Dance Mogul: What are some of the ups and downs you encountered on your dance journey?
Jordyn: As a fourth grader, I had to have surgery on both of my feet. This left me in a wheelchair for an extended period of time. However, the entire healing process I was just ready to get back into the dance studio. There was no question of if, it was just when. When could I start dancing again? When I was 17, I was given the opportunity to travel internationally to Paris, France, to compete in the International Festival for Dance and Performing Arts. This was a moment that was so exciting for me as an artist as I got to travel across the country for dance. I was able to come home with a win for the United States and see the world with my family, all while doing what I love. This is my first opportunity to travel overseas for Dance, and made me realize how badly I want to travel to be part of my Dance career. Another highlight of my dance career was when I got into Chapman University. It was a huge sigh of relief to hear that somebody from a reputable University had hope in you and wanted to work with you.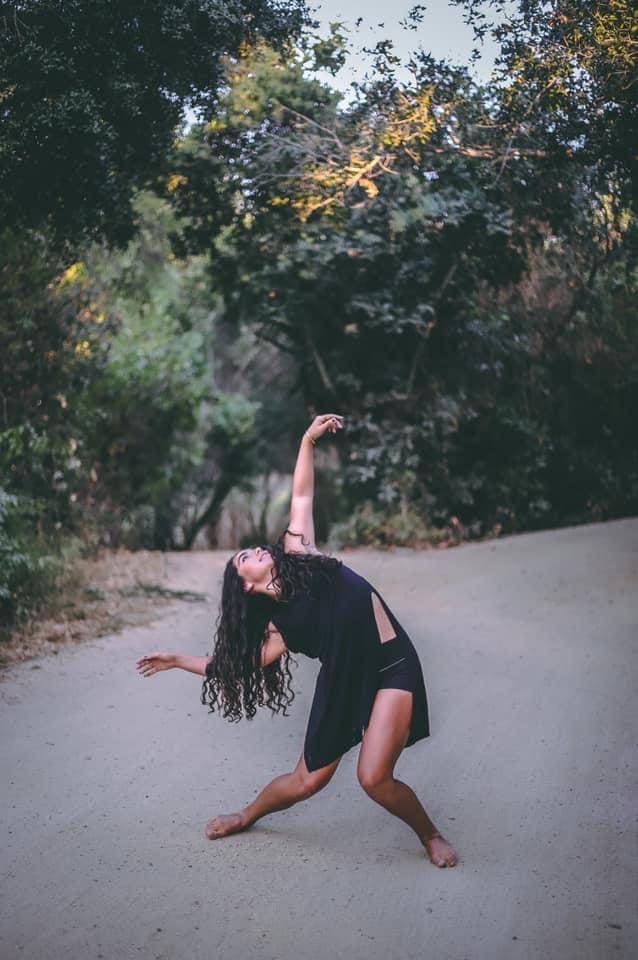 Dance Mogul: Tell us about your current projects.
Jordyn: I am currently working for a company called Straight Up Abilities. We work with students of all ability levels, specifically those with mental and physical disabilities. Something I have a lot of passion for is that dance should be an accessible art form. And should not be limited to the able-bodied to enjoy it. I wrote a portion of my senior thesis in college on accessible classrooms, and what that looks like in a dance setting, and it has been so enjoyable to put those theories into practice. I also recently was able to perform at the Kid's choice awards, and I was just the dance captain with step one dance company on board Holland America cruise lines.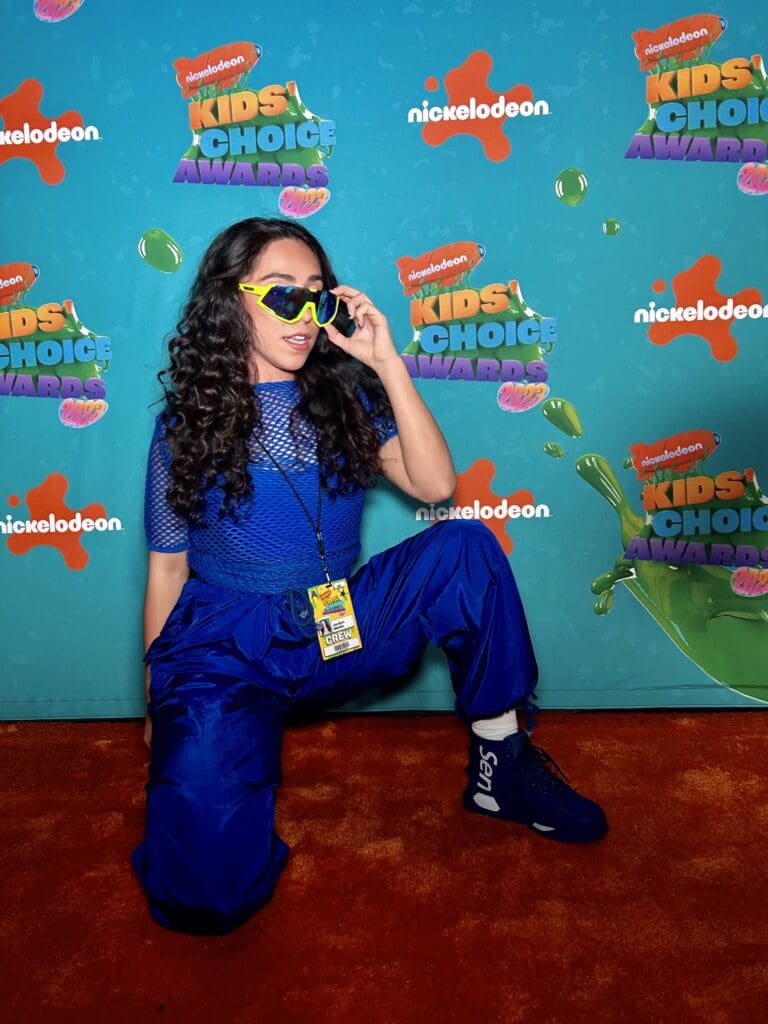 Dance Mogul: What advice do you have for the next generation of dancers and dance educators?
Jordyn: There is space for everybody in the dance world. You just need to find your niche. Dance is not just for the able-bodied individuals. It's for all different types and textures of dancers. It's important to remember the joy that we find when dancing because when we take ourselves and our art too seriously, we start to lose the joy.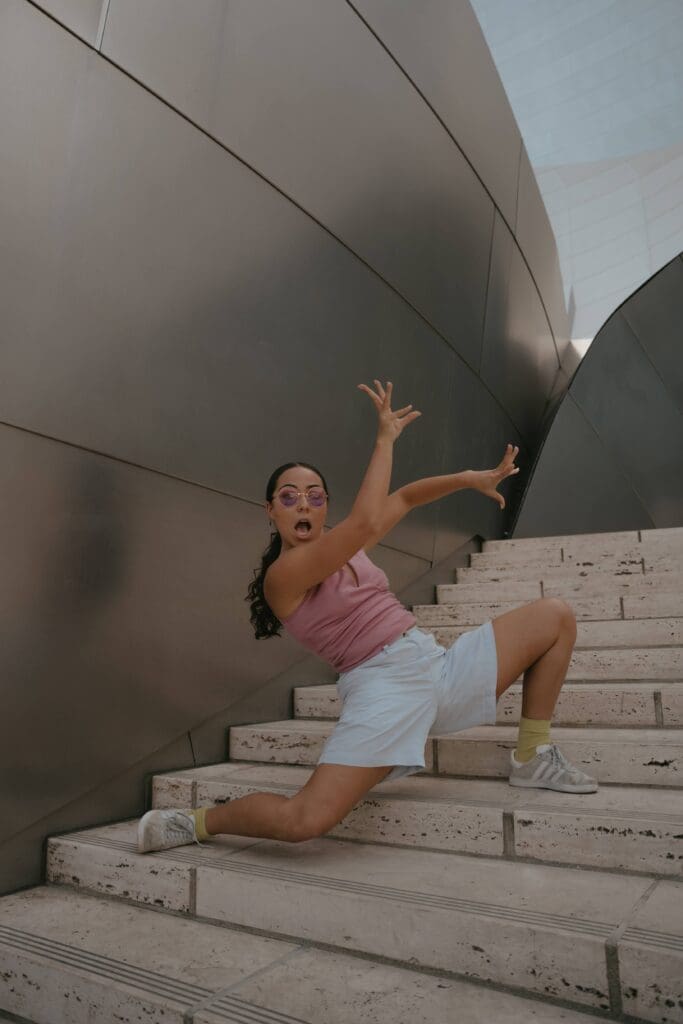 Dance Mogul: What would like to accomplish with your dance career?
Jordyn: I want my dance career to be well-rounded. I wanna be able to say that I am a dancer and really mean it, I want to have experienced different sides of the dance industry and find love in all of them. I honestly have a list of dance jobs I want to accomplish. But definitely, one of my dream jobs is to be in Hamilton the Musical. Also, in college, I studied Parkinson's disease and dance for Parkinson's disease. I'm really interested in continuing to dive into that and working with the aging community in Dance, specifically people with Parkinson's disease, and doing different types of movement exploration with them.
Dance Mogul: Is there anyone you'd like to thank for helping you?
Jordyn: I would like to thank my parents, Randi and Terry I would not be here without their continued support. I would also like to thank my little sister Kyndal I look up to her so much, and I want her always to remember how special she is.