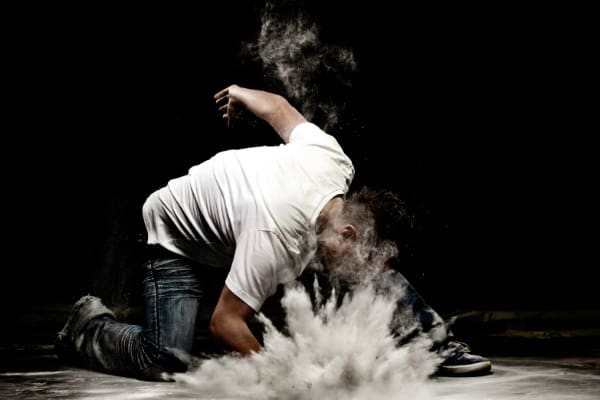 Kyle Preiser is a dancer/choreographer from New York. He has received training from some of the biggest names in the industry including Cris Judd, TOKYO and Kelly Peters. With his training, he has gone on to assist TOKYO, Cris Judd, Gil Duldulao, Wade Robson, and many others. He has received the prestigious Pulse Protege award four times in a row and has also won scholarships from other conventions including SHOCK, Monsters of Hip Hop and MOVE.
Kyle's professional work shows large variety and versatility which is something he prides himself with. He was featured in the VMA Promo Commercial with Cobra Starship choreographed by Wade Robson and has also danced behind artists Monica Leigh and Elizabeth Stylez. He has also performed in a radio station, Party 105.3's MegaJam, Gina Starbucks Art4Life in a piece choreographed by Emily Shock. Kyle is a member of the Kelly Peters Dance Company in NYC and has been featured in their pieces in Rhapsody's Sirens After Dark, Sybarite, and Carnival. With his start as a competition dancer, Kyle has gone on to choreograph and teach for studios throughout the country. His work has been commended at competitions nationally. Kyle has had the privilege of showing his work at The Pulse On Tour where he has won seven choreographer's picks over a three year period.
Kyle's teaching experience has brought him throughout the country teaching for college dance teams, conventions such an East Coast Edge, MOVE and competitive dance studios. Since starting his company; AbstraKT BEINGS with partner Theresa Stone, Kyle has had the opportunity to teach the International Student Visa Program and Training Program at NYC's Broadway Dance Center. With his company, Kyle has showcased his work at The Pulse On Tour, BDC's AIM Invitational, NYC10, Sirens After Dark, Peridance's Student Showcase, Carnival and Jared Grimes' Run The Night. They have also performed at Sybarite where they won the competitive portion of the show.  As Artistic Director of the company, he has also gone on to appear television on PATV's Talent Showcase. As a versatile dancer and choreographer Kyle continues to strive to find new ways to create movement and continue the success he has already achieved. Kyle took the time to tell us about his journey and answer some key questions we felt young up and coming dancers needed to know, like the difference between a choreographer and an artistic director. We feel that the sooner the youth are able to get the information the sooner they can start to make better choices for their careers. We are grateful that Kyle was willing to be apart of the process.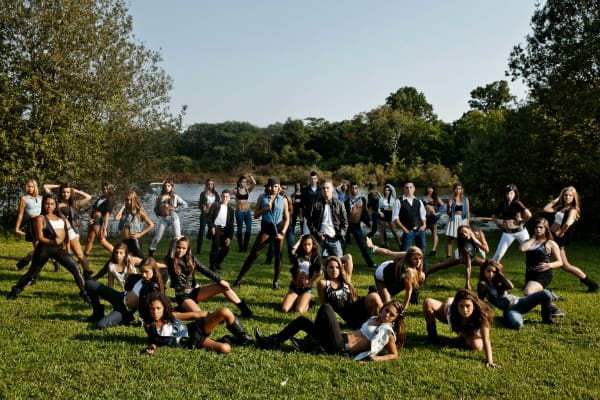 Dance Mogul: What age did you discover you had a passion for dance?
Kyle Preiser: I started dancing at the age of 4 but I realized my passion for it in my later years. Somewhere around 16 or 17 is when I really realized what the art was all about and it became way more than just something I did. I know it probably sounds cliche, but I truly live in the art form. When I started getting into choreography I found that passion. I love dancing but creating something from nothing is what really drives me and keeps me motivated.
Dance Mogul: What was it like training with Cris Judd?
Kyle Preiser: It was pretty surreal. I met Cris at The Pulse and I have always been drawn towards his style and work. To me, he isn't like a lot of choreographers out there because he looks at things a lot deeper than just the steps. It's pretty cool sitting in the same room as him watching his mind work and watching how things start off as one thing and morph into something totally different. I was fortunate enough to travel out to LA a few years ago and have him choreograph a solo for me for my So You Think You Can Dance audition. That was my first experience in really getting to know him and ever since I would say we have had a very good relationship. What I find really enjoyable now is creating pieces and putting my dancers on stage in front of him and seeing his reaction. It's amazing because the respect we have for each other is mutual and he reacts to my partner Theresa Stone and I's work the same way we do when we see his. You'll never meet a more genuine, down to earth guy than Cris and I appreciate everything he has ever done for me.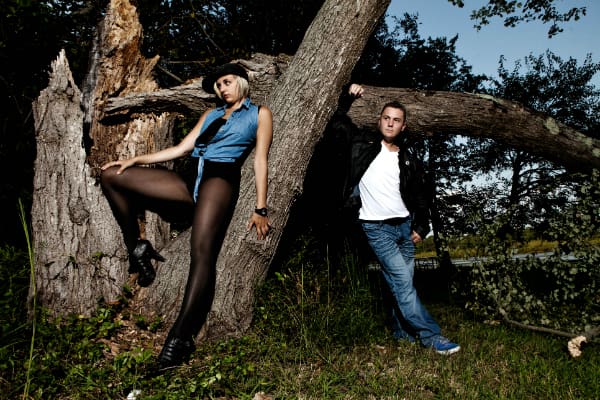 Dance Mogul:  Who were some of your dance inspirations?
Kyle Preiser: Michael Jackson is probably my biggest dance inspiration. Growing up my teachers never really discussed outside influences or the great dancers of the world so my view was very narrow. What drew me into Michael however was the way he could command a stage. He was probably the most sincere performer I have ever witnessed. Some of my other inspirations would have to be Mr. Wiggles, Ohad Naharin, and Bboy Cloud. I know they are random and vary a lot but as a dancer, I feel dance should not be limited to a style.
Dance Mogul:  Were your parents supportive of you dancing?
Kyle Preiser: Yes, my parents have always been supportive of me dancing. My dad has also always been supportive of me and without his financial backing, I never would have had the opportunities that I did to enjoy. My mom has been there every second of the way and I appreciate everything she has ever done for my career. It's funny because my mom is an extremely honest person when it comes to things and luckily I like it. I used to get off of the stage all of the time and people would be coming up to me saying how great I did and such and then I would walk over to her and she would say things like "that was not your best performance" or "your technique in that was pretty bad". I always felt that that honesty was great for me and that's why it was always her opinion that mattered to me and only hers because I knew it was honest. I feel that if she would have babied me through the situation(s) and told me how great it was even when it wasn't I would have become complacent and never strived to get better.
Dance Mogul:  You have had many experiences on stage and on camera what have been some of your favorite moments?
Kyle Preiser: One of my favorite experiences has been working with Wade Robson on the VMA promos. This was my first ever professional job and I remember my agent saying to me "It takes people years to book a job like that and for you to do that at such a young age is amazing". It was only my third or fourth audition and I was the youngest dancer booked for the job. I have been blessed to work with some of the nicest choreographers in the world and Wade is the best to work for. He really cares about the dancers he has working for him and I appreciate that respect he had for all of us. My favorite experiences though are working with my company AbstraKT BEINGS. I co-direct it with my partner Theresa Stone and I feel most honest with the art when I am working with the "BEINGS". I would honestly be happy if I never danced again but could create new things for them all of the time and just watch them perform it. Every time it gets better and more amazing and it is my absolute favorite thing ever.
Dance Mogul:  What is the difference between a choreographer and an Artistic Director?
Kyle Preiser: To me, a choreographer makes up steps. An artistic director creates a piece. What I mean by that is that they go way beyond the steps in terms of direction, emotion, lighting, costuming, concept, staging and most importantly connection. Every time I create something I try and create a 2-hour movie and put it into 3 minutes. There is a story that involves character development, foreshadowing, a climax, and twists. If you ever watched any of our work (AbstraKT BEINGS) there are a lot of subliminal messages and a lot of foreshadowing that we put in. Probably 90% of the audience never even realizes or picks up on it but it's not always about throwing everything into everybody's faces all at once. Too much material becomes overwhelming which is why I like to create things that you have to go back and watch 3 or 4 times to really see everything and understand every little thing.
Dance Mogul:  Is there any advice you would like to give young up and coming dancers?
Kyle Preiser: Train in every single style whether you like it or not. I feel dance is becoming to segregated and to me the brilliant dancers are the ones that you can't pick up on what they are doing exactly. They are simply living on the floor and you see nothing but their soul. My other piece of advice would be to just be honest. Honest dancers allow you to connect with them and make you feel something when they are dancing. Yes, every dancer can do amazing tricks and things that make people scream "Werk" and "Yeah" but the honest ones make a room go absolutely silent and make people go speechless.
Dance Mogul: Do you feel there is a need for press like Dance Mogul Magazine, to share the dancer's voice and let it be known that they are artist too?
Kyle Preiser: I think there is a huge need. Dancers are props, always behind something or someone else creating a scene or feeling. Outlets like this give them an opportunity to be heard and give them a chance to get their individual voices out there. I sometimes feel people underestimate dancers because they are not loud vocally because their art is created in the voice of the movement. I really do believe dancers are some of the most brilliant artists out there and should be heard all of the time.
Dance Mogul:  There anyone you would like to thank for helping you on your journey?
Kyle Preiser: My partner and friend Theresa Stone. She is one of my biggest inspirations and keeps me constantly pushing to be better. We have been working together for almost 7 years now and she shares the most important part of my life with me and I appreciate everything we have ever done together throughout this journey.