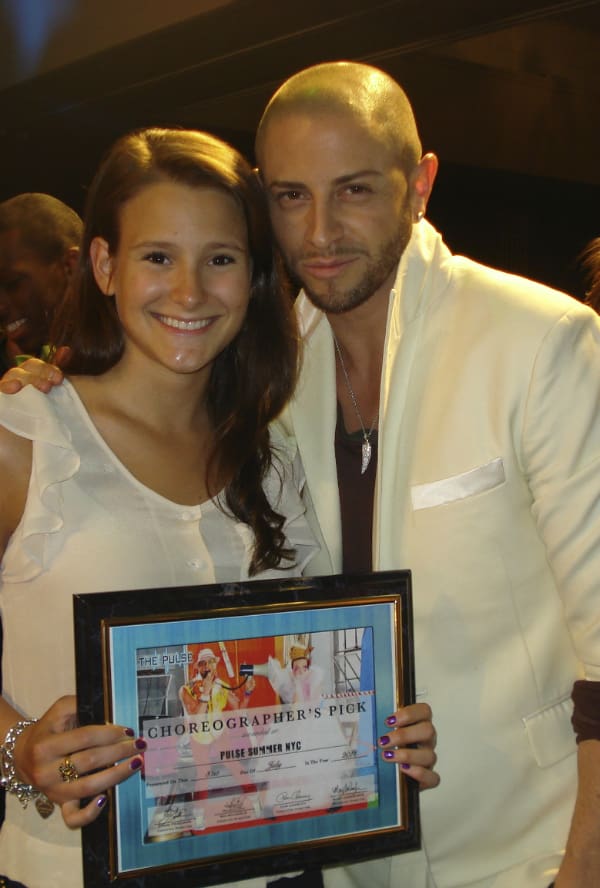 Lindsay Nelko has established herself as a choreographer and teacher whose conceptual vision and execution has moved audiences around the world. Unique, diverse and theatrical, her work stands out as high impact and extremely powerful. Lindsay has had the honor and privilege to be mentored by one of the industries' leading Directors/Choreographers, Brian Friedman. With his support and guidance, Lindsay's work has become varied and always inspiring. Lindsay was kind enough to take us from her humble beginnings to her current success. It's always an honor when we can prop up the women in dance and we hope Lindsay's words can inspire the next generation of female dancers.
Dance Mogul:  At what age did you discover the passion for dance and were your parents supportive of you?
Lindsay Nelko:  My mothers' dance school, Shelley Shearer School of Dance, opened the same year I was born, 1986.  My very first years were spent at the school every day watching my mother teach and her passion for dance was infectious; she inspired my love for dance. Her guidance and knowledge were invaluable. My parents were extremely supportive but I felt at times the pressure to live up to what I perceived to be their expectations and the expectations of others because I was the school owner's daughter.
Dance Mogul: When did you realize that you wanted to dance professionally and what type of work ethic was involved in making that happen?
Lindsay Nelko:  My mother who is a former dancer with Canada's Royal Winnipeg Ballet made sure that ballet was a key element in my training, and I hold my Advanced ISTD Ballet certification. Once it became clear that I didn't have the physical instrument to become a classical ballet dancer, I was enjoying many professional performance opportunities in Film, TV, and Theatre. I was taught at a very young age that you have to train very hard to be the best and I looked into programs that would expand my education in these areas. I was fortunate that UCLA and NYU were terrific experiences for me. I not only took the dance programs but also studied performance for Film/TV at UCLA and Musical Theater at NYU TISCH School of the Arts. Both programs exposed me to faculties at the highest level.  As an artist, it is important to be exposed to a variety of artistic and educational experiences.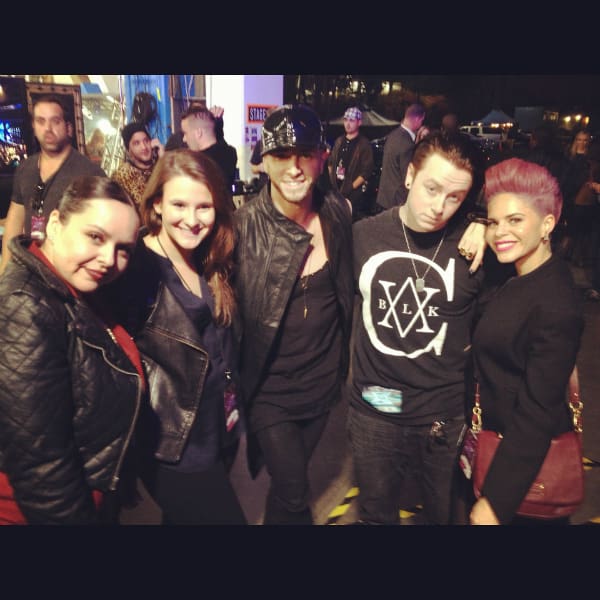 Dance Mogul: How were you able to receive mentorship from Mr.Friedman?
Lindsay Nelko:  Along with other members from my mom's dance school, we have been attending the PULSE on Tour Dance Convention for the last several years. It is an exceptional opportunity to learn from the industry's top professionals and I began entering my choreography in their non-competitive showcase to receive feedback. The PULSE provides a wonderful opportunity to talk to the Faculty at the Creative Connect for studio teachers and that is where I first met Brian Friedman. He stressed how important it was to make the audience feel something and have an emotional impact. By working hard to apply everything he has said over the past several years I feel his guidance has improved my choreography immeasurably. My pieces began receiving recognition from the PULSE Faculty. From 2010-2012, I received four "Choreographer's Pick" awards. In July 2012, I won the 2012-2013 "Pulse Featured Choreographer" award at their New York City Finale.  Lindsay says "Brian is a significant mentor in my life and without him, I would not be where I am today."

Dance Mogul: What is it like to work on shows like the X-Factor with a team of choreographers? Is there a lot of pressure to produce?
Lindsay Nelko:  It was surreal and in many ways, I was living a dream. This was a top American Television show and the production value was of such a high caliber. The lighting set designs and costumes were outstanding. This invaluable experience has taught me that it is not just about brilliant choreography. As a choreographer we wear "many hats" and all of these other facets of artistic production required to create the final product are equally important.
Dance Mogul: What is it like to choreograph scenes in movies and stage shows like the Pulse. What is the difference?
Lindsay Nelko: Live TV (X Factor) is almost more like live theatre (Pulse), having a dress rehearsal then going on stage to perform. You have a certain amount of hours to create and rehearse then once you go live that's it; you have that one chance to perform. In movies, you get several takes & chances to perform.
Dance Mogul: Who have been some of your inspirations?
Lindsay Nelko:  My mother is such a beautiful soul. She is an incredible dancer and teacher. She has inspired my love for dance and provided me many opportunities to create and teach at her school. Brian Friedman is a genius. He makes you hear the music in a completely different way. His attention to detail and intricate movements are so innovative. My dancers are beyond inspirational. I am so fortunate that I have worked with the most exceptional dancers who bring my visions to life.

Dance Mogul: What do you hope to accomplish in 2013?
Lindsay Nelko:  I am just learning about all the different opportunities that may be available to me. The industry is forever changing and rather than getting my hopes set on any particular job I want to be open and prepared for any opportunity that comes along. I believe everything happens for a reason and good things come to those who are patient, talented, and hardworking.
Dance Mogul: Do you have any advice for up and coming female dancers?
Lindsay Nelko: Never stop learning! Always continue to be a student and study your craft to expand your skills. Don't be afraid to take chances and experiment. Eventually, you will find your own style and way of expressing your unique voice and artistic vision. Stay true to yourself.

Dance Mogul: Is there anyone you would like to thank for helping you on your journey?
Lindsay Nelko: I have to thank my Mom, Dad, Brother and the rest of my family for their continued support.  I created a small company of select dancers from the Shelley Shearer School of Dance who were integral to bringing my visions to life when traveling to perform at The PULSE on Tour. I am very grateful to all my dancers and their parents. I would not be where I am today without Brian Friedman, The Pulse on Tour Faculty and Staff. As well I need to thank Director, Vince Marcello for taking a chance on me and to my fabulous agents at MSA Agency.