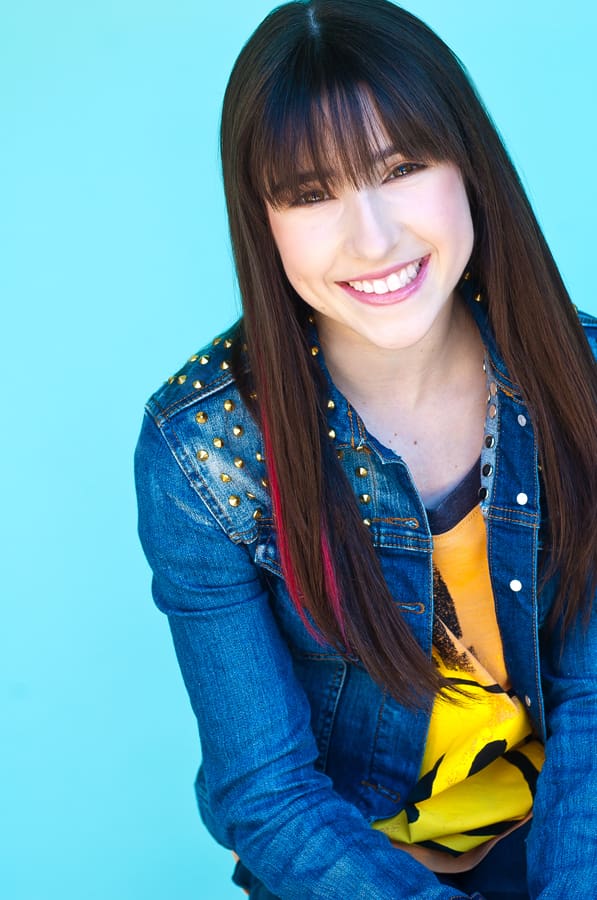 Dance Mogul Magazine is honored to present Maddie Hanson, one of our favorite quotes here at DMM is "The youth are our future and the future is now." When that notion is truly embraced, we feel the world will see the change it truly desires.
Maddie is a 14-year-old dancer from Toronto, Canada. She actively trains in Russian Ballet at the Karpov Ballet Academy, with Eryn Waltman of Conteur Contemporary Dance Company and privately with Irina, Robert and Tasha Hamilton of Soul Motion Integrated Arts in Los Angeles. She loves to attend a variety of dance conventions and professional classes in Canada and throughout the United States to further her dancing. She is honored to be the recipient of scholarships on many convention tours and is excited to meet other dancers, choreographers, and educators who share her passion for dance.
Recently she was selected to tour with "The Pulse" as a 2012-2013 Intermediate Elite Protégé and made her professional Los Angeles debut March 2013 at the Barnsdall Gallery Theatre in a contemporary show entitled "Disorder", choreographed and produced by Juliette Iron's, Director of art.uncensored.
Maddie is an "Honorary Member" of Will Adam's (a.k.a. Willdabeast) new company "immaBEAST" and was also nominated by Monsters of Hip Hop as a Semi-Finalist for the 2013 Monsters Show.
She is currently an Assistant to William B. Wingfield and Monique Borromeo for their workshops called "The Mɛtaˈfizikal Movement"®
Maddie is known for her humble personality, strong work ethic, and dance versatility. Her first loves are contemporary and hip-hop styles. She is also a full-time Grade 9 Academic Honors student and writes a dance blog at www.moveitwithmaddie.blogspot.com to share her dance experiences with others who share her passion to learn.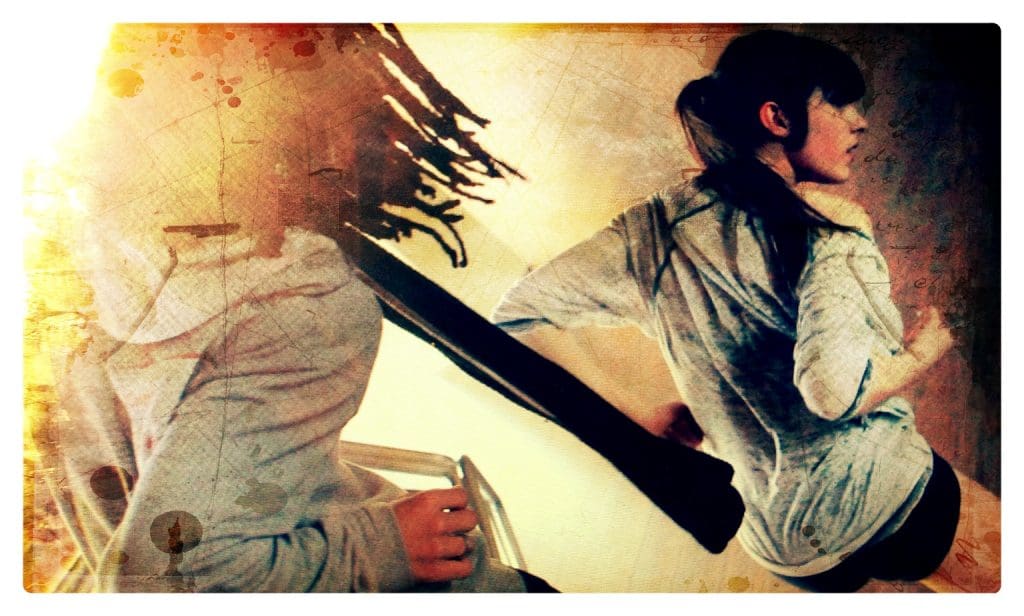 In 2011, Maddie faced a challenging time in her dance career when the Toronto studio she was training at excused her from their program. This was a huge blow to Maddie but a tumultuous situation quickly turned into a wonderful opportunity to determine the right dance path for her to take. She challenged herself to train independently and to express her own creativity by choreographing a contemporary solo and competed it successfully at NYCDA Nationals in New York City in 2012. More opportunities to work with industry professionals who admired her drive, talent and work-ethic became available as she was not rigidly tied to a competition studio's schedule. Maddie had more time to train in hip-hop and to meet new and hugely supportive dancers and teachers. It was also a lesson in how to cope with disappointment, expectations of other people and how to move forward after something doesn't go your way. It became a critical time to empower herself to train hard and become the dancer she envisioned through her own choices. Many who have seen Maddie since have commented on her improvement and growth over the last year, a testament to turning a negative into a positive.
Maddie continues to train and attend conventions, workshops, and classes as an independent dancer, proving to herself and others that you can be successful without a studio. You just need discipline and drive. She has learned there is no "right path" in dance; that each dance journey is as unique as each dancer, and the industry is big enough for everyone! This year has blessed her with the opportunity to meet many great people and dancers. She encourages dancers to support each other more, to share their gift and passion and most importantly to compare themselves to only themselves.
As an independent dancer, the onus is on you to stay on top of your training and find choreography that fits you technically and artistically. At five feet, she has learned to accept that she will never have the longest legs but that she will continue to work hard to improve the gifts she's been given. Her personal motto: "Hard work trumps talent!"
She cautions other dancers that although the freedom of choice is great as an Independent, it has its own challenges. Attending conventions and competitions without studio support can make you feel alone, but there are always great new people to meet.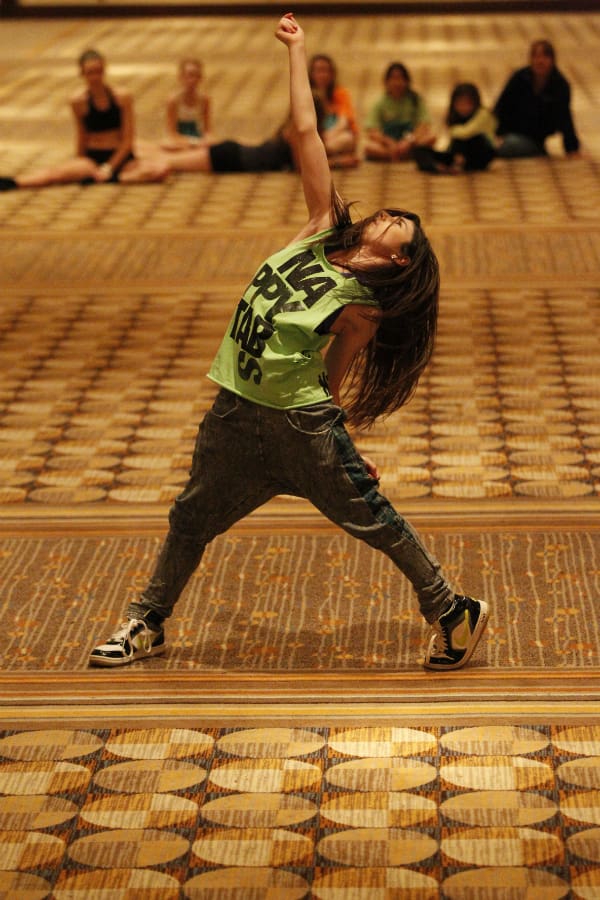 She believes inspiration and perspiration are equally important in training, that you can learn something from everyone you meet and that you can be a stronger dancer after each class you take to improve yourself. So whether you are an Independent or studio dancer, have your own goals and think outside the box to attain them.
Always a student, the lessons she learned participating in and assisting conventions regarding management, class etiquette, working with faculty, picking up choreography, rehearsals and meeting dancers and parents are skills that transfer to everyday life. Being a dancer is a blessing and a passion she continues to share with people she meets along her unique journey.
Maddie is honored to be showcased by Dance Mogul Magazine. She counts herself lucky to be considered alongside the elite dancers, choreographers and industry giants featured in the magazine. It is a true testament to the fact that "luck is when opportunity meets preparedness". And opportunity can come at any age and at any time if you believe in and empower yourself to be better!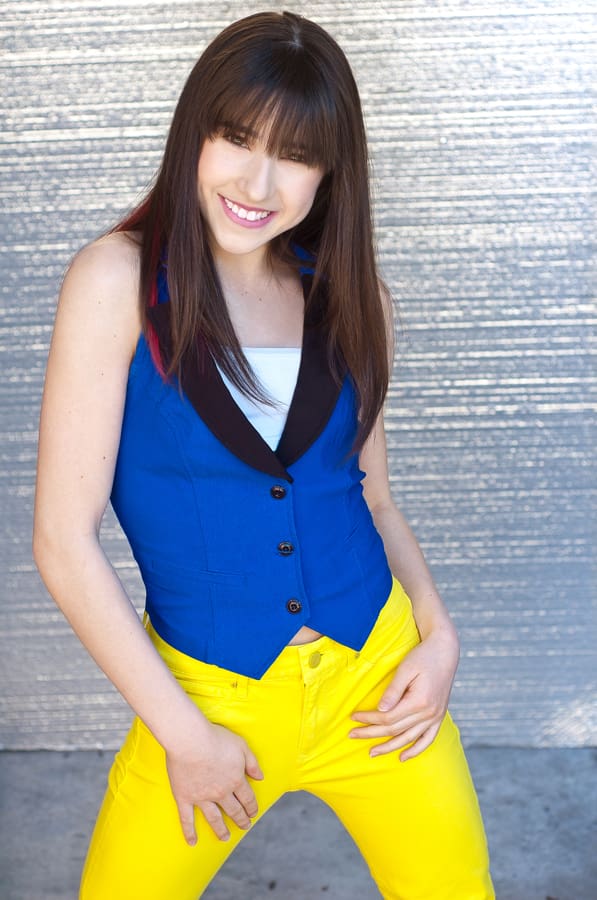 Dance Mogul:  At what age did you develop a passion for the arts?
Maddie Hanson: When I was 10 I realized there was nothing I liked doing more than dance. After I attended a Summer Intensive at the Debbie Allen Dance Academy, I realized Dance was a huge industry; you could train in different styles, be creative and meet amazing people.
Dance Mogul:  In what ways do your parents support your passion?
Maddie Hanson: My parents let me try different things and travel to new places to dance. One of the best experiences was being in New York City on New Year's Eve with my family, and dancing over Christmas at a "Break the Floor" Workshop.
Dance Mogul:  Who are some of your inspirations?
Maddie Hanson: Some of my inspirations are Will Wingfield and Monique Borromeo who are examples of being super-talented but really nice people; Kim McSwain who is a great teacher and sees the best in everyone, Teddy Forance, Wes Veldink and Eryn Waltman, all great choreographers and artists, and Chaz Buzan and Alison Holker who I strive to dance like. And this year I am lucky to have worked closely with the entire Pulse Faculty who inspire me to dance to my potential and are all really nice people.
Dance Mogul:  How do you balance your intense dance training with school and being a regular teenager?
Maddie Hanson: It's challenging to train and take advantage of all the dance opportunities I can while keeping up with school. I try to be proactive with school work but I do sacrifice on school social life. I am thankful to my teachers and classmates who are generous with their time to work with me and keep me up-to-date. I try to have dinner with dance friends while traveling or hotel sleepovers with my best friend when we attend the same workshops its fun to order room service, watch a movie while in our pajamas and just hang out.
Dance Mogul:  You have achieved a lot at a young age, do you put pressure on yourself to keep elevating your craft?
Maddie Hanson: I am a perfectionist and my hardest critic. But I've learned being perfect isn't possible. It's about being the best I can be and not measuring myself against what other dancers my age are doing. We're all on our own path.
Dance Mogul:  Where do you see your career 7 years from now?
Maddie Hanson: I would like to be a Professional dancer, maybe in a contemporary company, and to choreograph.
Dance Mogul:  What have been some of your favorite moments on stage thus far?
Maddie Hanson: I've had many amazing moments onstage! But my three favorites have all been recently: dancing in the Pulse Fashion shows in each city with the other Elite Protégés , it's high energy choreography and really fun to dance with friends; secondly performing a piece on Autism created by Protégé Juliette Irons for her first show in Los Angeles and lastly, when Laurie Ann Gibson handed me the microphone at Pulse Toronto in the Intermediate room and told me to teach her class, she said she is training me to take over her job someday. She gave me an opportunity to shine in my home-town.
Dance Mogul:  I notice you have a blog, tell us about that and why you decided to start a dance blog?
Maddie Hanson: I started my blog in 2011 to share my dance experiences with other dancers who share my passion for dance. I can share what I've learned with other dancers that can't go to all the things I am fortunate to go to.
Dance Mogul:  What advice would you have for your peers and the younger generation that wants to be professional dancers?
Maddie Hanson: I believe you have to train in all styles,  versatility is important. Take ballet, work hard in every class and most importantly be yourself.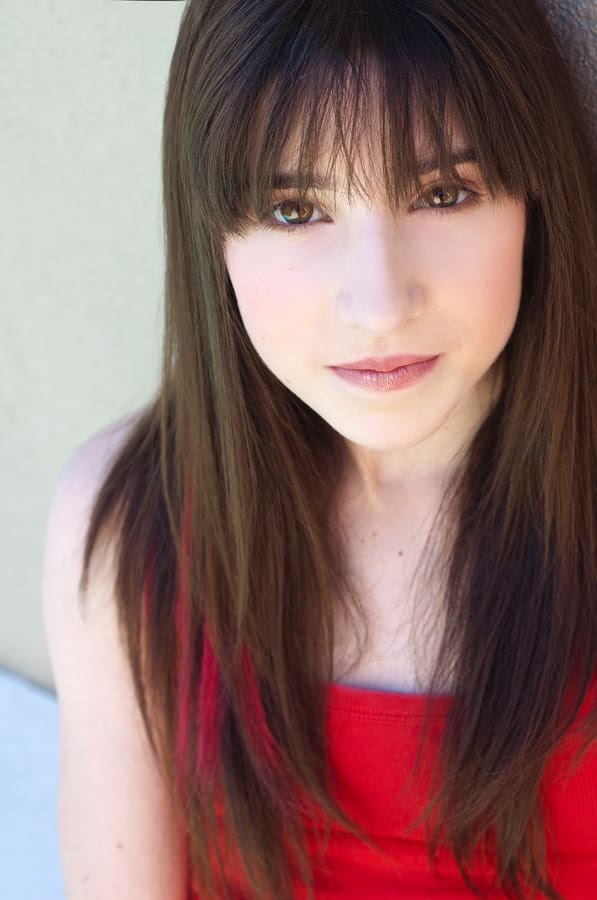 Dance Mogul:  There has never truly been an outlet to allow dancers on the amateur level and professional level to have a unified voice so that the world can hear it, Do you feel Dance Mogul Magazine is doing a good job of providing that platform?
Maddie Hanson: Dance Mogul Magazine is a great platform, it showcases people from different perspectives and number of years in dance.  That you would consider including me alongside the talented dancers, choreographers and industry giants featured in the magazine is a testament that amateurs and professionals have access to the same voice.
Dance Mogul:  Is there anyone you want to thank for helping you on your journey thus far?
Maddie Hanson: I can't thank every teacher I've met but I'd like to. But I do want to thank my teachers in Toronto: the Karpovs who teach me Ballet, July Gershcovich my gymnastics coach, Eryn Waltman who teaches me contemporary, and also Robert and Irina Hamilton in Los Angeles who believe in my ability and my artistry. And I have to thank my mom, dad, and sister for their constant support.