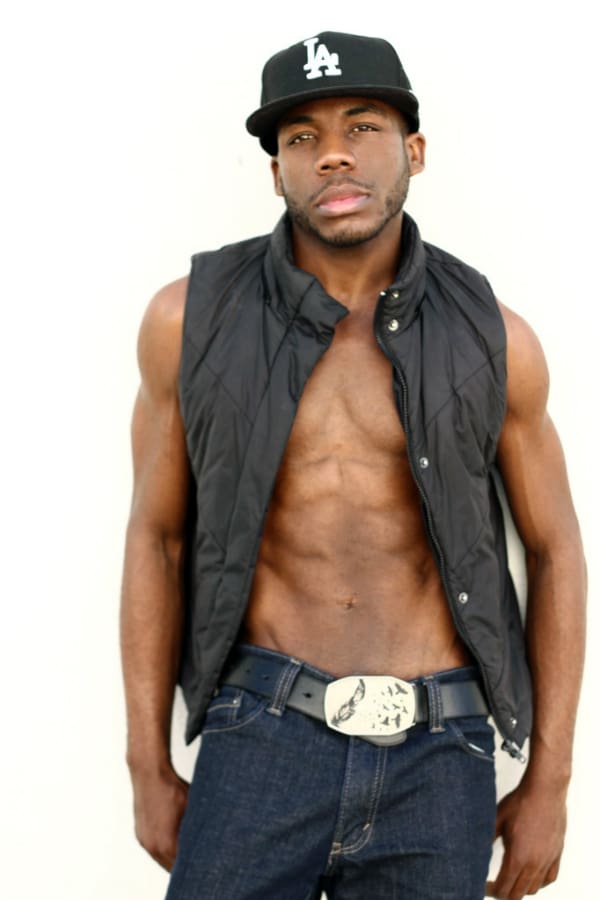 Mykell Wilson's story of determination and faith stands out to Dance Mogul Magazine not because his story can inspire dancers, but his story can inspire and empower anyone. We are always proud to present successful dancers to our audience, but it's another feeling when you can present triumph during a time where so many crazy things are going on in the world, and as our country's economy recovers it is imperative that we keep a positive outlook on life. Mykell tells his story in his own and words and takes the time out to provide some encouragement although he has a lot to be grateful for. Dance Mogul Magazine celebrates the hard work and success of Mykell Wilson. 
I've always believed I had a life worth living. Since I can remember my eyes were lit with the glory of life; happiness, peace, purity, and success. Many can dream but few have vision and the depths of my heart have envisioned a life many only dream about. I am a black man. I grew up in Riverside California and yet while living in the sunniest place in the United States I have seen much darkness; mother was a drug addict, father wasn't around and an alcoholic. I sound either like your typical stereotype or with divine perspective the perfect candidate to break the generational boundaries that have not only plagued my life but the lives of many; known and unknown. The hope I have has caused me to hold onto the latter….the perfect candidate to live a life worth living! I wish I could tell you upon that revelation and choice to live life was candy land, but it has not been. Growing up I lacked parents who poured into my gifts/talents. They didn't even notice them, let alone desire to inspire me and nurture them. I love my parents and believe they did the best they could given what they knew, but that doesn't negate the fact that due to their lack I lacked. I lacked the foundation needed to take my dreams and make them a reality, but God. God has called out to me from a young age. I'd cry myself to sleep wondering if I would go to heaven or hell. Those who walk with Christ can attest to the fact that upon walking with Him the devil, life, self challenges you even more. So here I am a believer, a malnourished male with an understanding I'm supposed to lead, be strong and one day provide for a family. How do you be strong when all you know is pain? How do you provide when all you know is lack? And how do you lead without first being led? Well, my answer is God orders our steps; we just have to be willing to walk. I'm purpose driven. I believe that what's in you Is there to be maximized, used and will ultimately bless you and those connected to you and give glory to God.
I sought out to be a senator and began my journey attending California State University, Los Angeles. I majored in Communications and minored in Political Science. All was great until I discovered I'm to entertain. I have personality and pizzazz! I soon booked a role on a TV Series that ran on MTV. It was a glimpse of peace. Still not convinced and a true understanding that Hollywood and the industry were nuts! I didn't pursuit more. Once again those who walk with God also know that He will not let you live or be lower than you were created for. You must be; whole. With conviction, I knew I was supposed to work in the industry but now I'd go back through dance NOT acting. What's crazy is I hadn't taken a class or trained ever. Before I started dancing I tested the waters and went to an agency audition for Clear Talent Group. Ironically and amazingly, with no training, I made it to the end and got the call to be officially signed. For once I had the breakthrough I'd desired. At the meeting to officially sign me, they learned I had no training and auditioned on a whim. They then said I wasn't ready and to return in a year. Shattered but not surprised. Life was exactly what it had always been. A LETDOWN. A temporary movement where the expectation is only met with disappointment and to be dead would probably be the best living I could do. This shut me down. From 2004 until 2007 I had given up. Worked as a manager in retail and had settled. This part sounds sad but the beauty is found in the fact that though I had given up, God had not given up on me. I got unction to dance in 2007 and hit it hard and soon received a scholarship from Millennium Dance Complex. I trained hard, worked a full time job in the day and danced at night. I took no less than 22 classes a week. After one year my purpose collided with my security. I had to choose. I gave up my good job, my car, and health insurance and moved into a cheaper apartment and said: "God I will take a few steps back in faith that one day I will go further than I could've ever dreamt." I was afraid and broke but in purpose. Six months after I flourished. I signed to top agency bloc and was dancing full time as a working dancer. Life was on the move and right when I started to transition to an "A-List" client, right when I finally had some extra money begin to flow in, and the unexpected happened. Its 8 pm, Thursday, May 27, 2010, and I'm being carried downstairs by my friend Luke and rushed to the hospital. I'm in pain beyond what I've seen in a horror film. BLACKOUT. I wake up four days later from a coma. I've now had two major surgeries, was on a ventilator and was strapped down to a bed in Intensive Care. I could only cry and from heavy drugs, I could barely hear or see. My small intestine randomly twisted and perforated. Here I am, just faced death. The doctors literally told my family that when it happens you are near death within hours and only 10% of people who have faced it live and that I wasn't looking like I was pulling through. Praise God I did! Staying alive was the easy part. I had 4ft of my original 21ft of small intestine left. I was on an intravenous line in which I received nutrition. Having four feet of intestine is like needing a car and having only a seat belt. You're strapped in without means to go. My healing was rough. I had a third surgery, 7 blood transfusions, heart failure and went from a solid 150 lbs to 105 lbs. The hard part was the fact that once again life had shattered my hope. I couldn't even use the restroom let alone stand or dance. I couldn't even eat through my mouth. After 40 days in the hospital, I was released. To smell fresh air, see animals, to even be driven and sit in traffic blessed me with a smile. But, where do I go from here?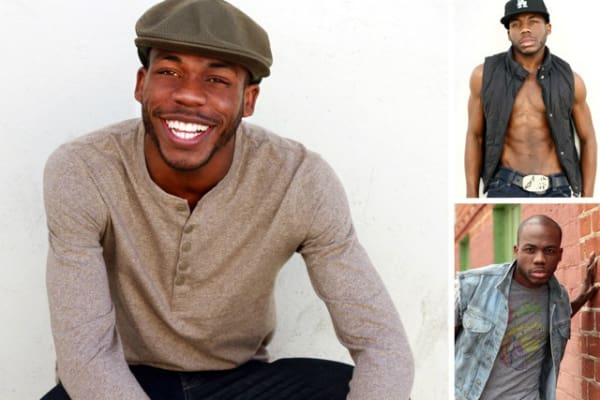 I was still on my intravenous line upon release along with four different medications for my heart and stomach. A nurse visited me weekly. My dream was gone. How do you dance in this state? God blessed me with faith. That was key. I believed my life had value. I believed! I took myself off the medication and demanded the pic-line for the intravenous line be removed. My family and doctors thought I would die. I believed God over reality. Sure enough, I began to eat food through my mouth. I gained 12lbs and even after 1 month took my first dance class back and KILLED IT! (it's on youtube as proof lol). Of course the unexpected came, back in an ambulance and needed immediate surgery for my intestine perforated. No cause again just "bad luck." This was harder emotionally than the first time I was in the hospital. I was tired. Even as I write I cry from the disregard life brought me. After 13 days I was released and off my medication. I was also able to eat food through my mouth. That was October 2010. After all of that, I still believed and pressed. I started back dancing by December but still wasn't in shape to audition, was going through an eviction, electricity had been turned off for two months. With a lack of hope, vision, I lit candles every night and prayed for God to be there. He was. 2011 came and I started to dance, gain weight and I got a new place without any money. God. I had many people really help me. I thank God for my family, church, friends, dance community and even strangers. 2011 had played out to be a successful year: gained popularity as a teacher, worked with Jaquel Knight (choreographer) on Britney Spears tour, Nicole Scherzinger, American Idol Tour, So you think you can dance tour, I danced in a BET tour, danced at the MJ tribute concert in London and danced for Justin Bieber on X-factor just to name a few. With a short amount of time, I became a much better dancer than before the test. 2012 was PROMINENT and successful on every level than 2011; it carried much impact. Now, 2013 is beyond dreams! At this point, success is greater than a resume, fame or fortune; its character and journey. I died to live finally. I'm living, to live abundantly. I'm still recovering financially even with success, my hospital bill is unpaid and literally over $768,000, my credit is bad, and I don't have much additional money, but after facing what I've faced and still alive with much talent and respect…I know I have a life worth living.  I believe the rest of my life is my time to fly. God is loving, this is my story.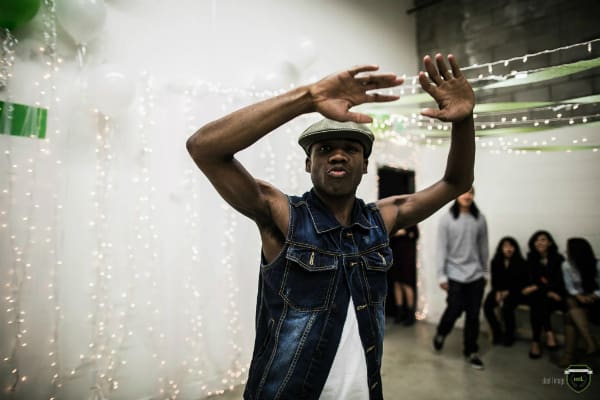 Dance Mogul:  At what age did you discover your passion for the arts?
Mykell Wilson: I've always had a passion for performance and expression. From as early of 4 years old I set out singing and dancing in talent shows. I wasn't trained and I wasn't enrolled in a school to nurture these gifts from God but my heart naturally aligned and my mind always dreamed in thought.
Dance Mogul:  Who were some of your early inspirations?
Mykell Wilson: Some of my early dance inspirations, due to their character and humility first, were Tyrell Washington, Ava Bernstine, David Moore, Shaun Evaristo, Jaquel Knight, Marty Kudelka, and Tessandra Chavez. Anytime someone can see the greater you in the midst of the premature you, you honor that and you used that vision to propel your faith. All of these people helped pioneer my gift with great challenge, affirmation, and genuine support. Tyrell would answer my random dance questions on MYSPACE lol years before I even thought about dancing and years later I began and the other people pulled greatness out of it. I'm so thankful for them. It's interesting because most say Michael Jackson and his videos, Janet, Aaliyah. I saw those who just love you. These people have expressed love in some form or fashion towards me.
Dance Mogul:  How did you defy all the odds placed against you?
Mykell Wilson: The ONLY way to overcome is through God with faith and trust. That's such a simple answer because the truth is simple; it's the only answer. In everything we go through we must know and believe God is there, we must acknowledge the strength within us and surrender to the fight we possess and trust that ALL things are working together to mold and release the BEST us.
Dance Mogul:  You have had numerous opportunities and accomplishments, what have been some of your most memorable?
Mykell Wilson: I am a blessed dude. Each has added a great memory and for various reasons. One of my top memories, thus far, is me auditioning and getting signed to Bloc agency. It came at a time when I needed to know that I was aligned with purpose. I had just quit my corporate job, given up my car so I could have fewer bills and hustle from the ground up with dance. Having auditioned and getting signed to a top agency, an agency where most have to get a "hook up" to get signed, I accomplished with faith and hard work. Another great memory was assisting Choreography for the Britney Spears tour with Jaquel Knight, it was one of my first jobs back after my near death experience and lastly, another was the Bieber Beauty and the beat music video. It was an overnight water shoot. Soooo difficult, but soo EPIC. Thankful to have been hired and have done all of these jobs with friends. What's awesome is that these are beginnings.
Dance Mogul:  Tell us how we can better educate the next generation to help preserve the different dance genres?
Mykell Wilson: The best advice I could give any generation is to remain humble and always open to learn. Those who are wise know they know nothing at all. Such disposition in heart will keep us inspired yet inspiring all the while. It's an honor to live and learn. Often times the new generation is prideful to learn from the older but also the older is too prideful and begin to feel that if it doesn't look like what they knew it to be it should be discredited or lacks truth. THAT'S NOT TRUE. Art evolves and while the need for respect should always be present, the trust in growth and progression or even something different should be promoted. We must inspire and nurture our youth, not compare them to times past.
Dance Mogul:  What advice would you have for the younger generation of dancers that want to become professionals?
Mykell Wilson: Some of my previous answers could reside in this. Knowledge is power, perfect practice makes perfect and the dream is always bigger than what is seen. Often times we see successful people and get inspired. We must remember that once something is seen it is old, it is something that has already been done. We miss out on what we have to offer when we let that inspiration paint how our lives should look. Our lives should be greater than what's been seen. We should take what's been seen and create an even greater picture. We learn from the past but we must be willing to live the future.  On a practical level, get informed. Seek out dancers you respect, what agencies represent them and contact those agencies to see what it would take to be apart. Study favorite dance styles and music videos and see where the foundation of the movement came from and also study that. Know know know what you are talking about and everything that is a part of what you do. Learn the business side by networking with long lasting professionals and stay true to what's in you even when you appear to be different. With time life around you will gravitate to you. Consistency in purpose is the key to life.
Dance Mogul:  How do you get the younger generation to understand that the discipline in dance is the same discipline that needs to be executed in an educational setting?
Mykell Wilson: Life is life and in anything is everything when applied. It doesn't take a genius to understand that like a class with a time limit, there are deadlines in life. Warming up before dancing and related to planning before seeking to accomplish a goal. Stretching may hurt but the flexibility that arises makes moving easier to do and understand. So many parallels we just need to be willing to see what we are living in and for.
Dance Mogul:  How important is it that dancers try to leave legacies instead of bits and pieces of momentary satisfaction?
Mykell Wilson: A quote of mine is "I don't want people to be a fan of my work; I want them to be a fan of my life. Character is the greatest success. I am a legend, not a fad." I say this to say that the big picture isn't our fame, success or even amount of money we can make. It isn't a reward or even self-righteous accomplishment. It is the honor we have to be a vessel of light. Light causes people to see. It illuminates and it reveals the lie of darkness. Legacy is exactly this. Legacy is being a trailblazer to ignite others to trail blaze. We don't leave a pure legacy by building our own kingdoms of fans (people), we achieve great people in the legacy of building each other up. We must check our intentions and when we find they are pure be willing to set a standard, create and motivate at any cost. Go against what is wrong to leave the peace of truth of what is right.
Dance Mogul:  What are you currently doing now to elevate your craft?
Mykell Wilson: I am doing what I did when I started. Seeking God first, investing in my craft, sharing love relentlessly and challenging myself in the areas I still need growth. I'm letting each level be a vehicle to travel me to the next destination and letting the cycle start over. I hope to never arrive, but to strive each day forward with peace, purpose, and expectation.
Dance Mogul:  Do you feel a publication like Dance Mogul is needed to connect the Professionals with the next generation to help guide them to their goals and aspirations?
Mykell Wilson: Yes. I think the name is epic and forces us to see ourselves with value. To be a Mogul and to have to embrace that statement is a challenge and a good one. Such a heart to hear people out and spread testimony is the heart to spread power. We are empowered when we hear the journey of another. We find strength in each other's testimony and that releases the might/power for the same or greater to happen in our lives. This is what Dance Mogul does.
Dance Mogul:  Is there anyone you would like to thank for helping you on your journey?
Mykell Wilson: I have many to thank. Some I listed above and others I will briefly mention: Millennium dance complex, where it all started! I love you Robert, Ann-Marie and Jin Lee; you have supported me from the ground til now. Movement lifestyle and staff( Amanda Suk, Keymo, Pat, CJ, and Jino). Nick Demoura, Jonathan Rabon, Luke Broadlick, Cat Rendic, Dannie Boston, Johnny Erasme. My spiritual brothers and sisters: Rich King, Tj Lanier, Will Loufik and Phil Munsey. One Church international and the Roberts Family. ANYONE who has prayed for me the list is so long. Truthfully this answer lacks the integrity of the actual answer because I learn from everyone, those I know and don't know.