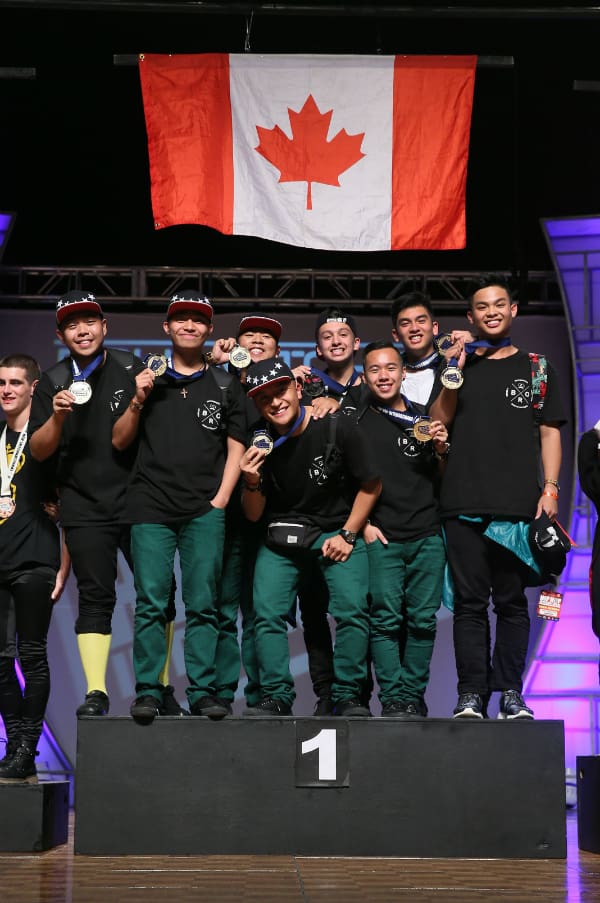 PraiseT.E.A.M. is a dance and theatre arts ministry composed of young dedicated Christians, whose mission is to evangelize through the performing arts. Their intention is to provide an arena for expression through dance, music, and drama, where members share their faith, grow in spirit develop self-confidence and self-discipline by way of encouragement, prayer, and service. They are involved in a number of outreach programs, charitable causes and parish events. They are proud to say that they have so far raised enough money to start the building of a learning center in the Philippines for those less fortunate.
PRAISE T.E.A.M company started in 1997 with a humble 9 dancers. Since then, they have grown into a large company that trains over 200 performers from age 5 to 25 they train in ballet, jazz- lyrical, contemporary, street jazz, hip hop, tap, musical theatre breakdancing, popping, wracking & house. They hold a major musical production at the end of every year, around June and have had 16 successful major productions so far.
Praise T.E.A.M has been grasping every opportunity to travel to different places to gain exposure by showcasing their talents and at the same time evangelizing. They want it known that Praise TEAM is more than just a performing arts group. They have a vision and a message for the audience to take home and apply it to their daily lives every time we perform. It is for that reason that Praise TEAM caught the attention of Dance Mogul Magazine, their purpose is clearly outlined and not only that, they are living it. We are proud to help promote them.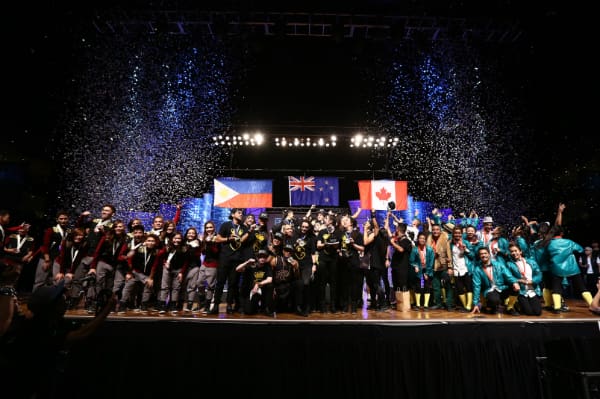 Dance Mogul: How did the company start in 1997?
Praise TEAM: Beth Reyes, a new immigrant then was looking for a place for her to express her passion for the performing arts. Her friends from Couples for Christ were prodding her to teach their kids. Through the encouragement of her loving husband, she looked for an affordable venue for a small group of 9 little kids. Fr. Glenn Dionn of St. Matthew's first welcomed them. Then a year after, the group grew. Mrs. Corina Meisle (school principal then) and Fr.John Malloy (pastor) were invited to hold classes at Our Lady of Good Counsel (OLGC) School. As the group has grown into more than 200 dancers, they are now based at the Don Bosco Youth Centre, a basketball gym, which is also within the vicinity of OLGC
Dance Mogul: What is the dance scene like in the Philippines?
Praise TEAM: There are many types of Philippine dances in the Philippines. The styles vary according to each particular region or province. Classical dances are taught in various studios. Contemporary pieces created by professional companies are influenced by the culture and traditions of the Filipinos. Ballroom dancing is big as most Filipinos love to party, have fiestas and celebrate at every opportunity. Street dancing, particularly hip hop is also very popular among the young as it is easily accessible. Those schools who can afford would travel internationally either to perform or compete.
Dance Mogul: What is the vision and message you want audiences to take home?
Praise TEAM: That God loves us all. He blessed us with abilities and talents to express our self and to benefit one another.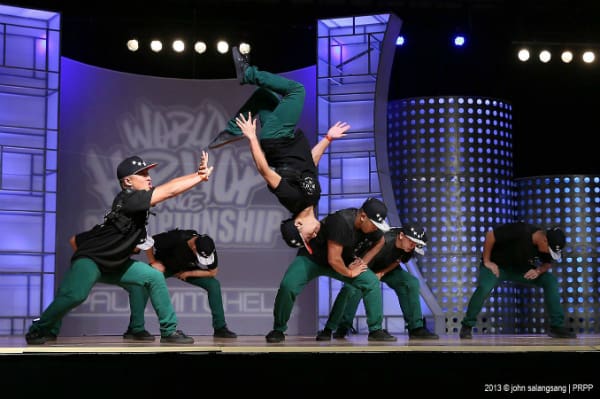 Dance Mogul: Tell us about the outreach programs and charities you work with?
Praise TEAM: We are involved with ANCOP (Answering the cry of the Poor), an international charity that helps build houses for the homeless, and sponsor a child's education. We have actually saved to build a learning center for poor children. We also packed candies for Agape Ministries. We hold free workshops to benefit St. Vincent de Paul Charities by asking for a donation of non-perishable items. Some local charities would also invite us to perform for their fundraising events.
Dance Mogul: How was it performing at HHI this year?
Praise TEAM: It was an intense but fun experience considering there were 42 countries represented with 2500 dancers performing. It was amazing to see so many talented dancers from all over the world. We watched each other perform because we share the same passion and love for hip hop. We get to inspire and be inspired. It was definitely nerve-wracking working to get through preliminaries, semi-finals and making it to finals. The PraiseTEAM mega crew, in particular, jumped from 8th place in prelims to 3rd place in the semi-finals moving on to finals. It was an amazing feeling for PraiseTEAM mega crew & Brotherhood to move on to finals where you move on to a bigger stage at the Orleans arena and it was streamed live in front of the world. It was truly a blessing to have that opportunity.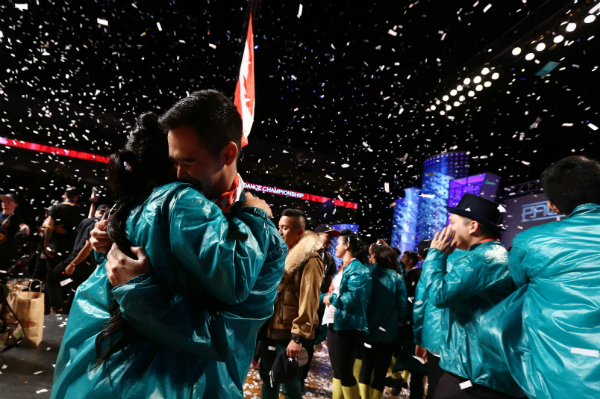 Dance Mogul: What are your future goals for your company?
Praise TEAM: To perform and travel more so we can inspire and share a positive message. To ensure we bring a message of love and hope to others. To continue to help the poor and the needy. There is a different kind of poverty in every city in the world.
Dance Mogul: Do you have any advice for up and coming dancers?
Praise TEAM: Be true to yourself, keep learning, utilize your talents to its full potential and have fun. Also to stay fresh and continue to think outside the box.
Dance Mogul: Is there anybody you want to thank?
Praise TEAM: WE would like to thank everyone who supported us in any way throughout this journey. Our respective families, Praise TEAM family, thoughtful friends, generous sponsors, Salesians of Don Bosco, Poor Claires and all our prayer warriors.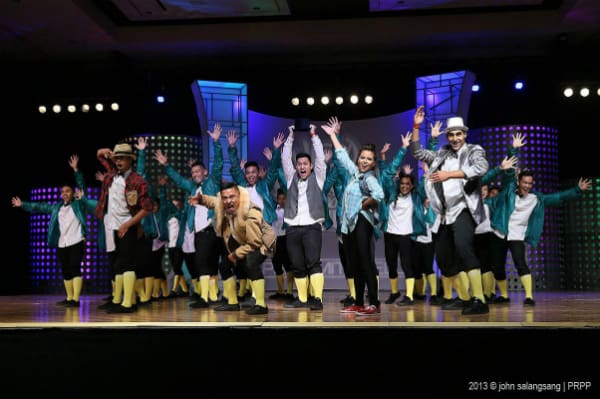 For more on the Praise TEAM, check out the links below:
PraiseTEAM Sr. Showcase Performance (Silver – Megacrew) – http://youtu.be/AOuTECbg7wU
Brotherhood Performance (Gold – Varsity) – https://www.youtube.com/watch?v=FFOvjkHORmw
CNC Performance (10th place – Juniors) – https://www.youtube.com/watch?v=UZgLrJQ4mXM
DreamChaserz (8th place – Juniors) – https://www.youtube.com/watch?v=KkuMJ3QH69g
Brotherhood Interview – http://youtu.be/8z7Gj_aGr-k
Megacrew Interview – http://youtu.be/JX9X75FDKeY
Missy Reyes Interview – http://youtu.be/ozcUXcUYBGg