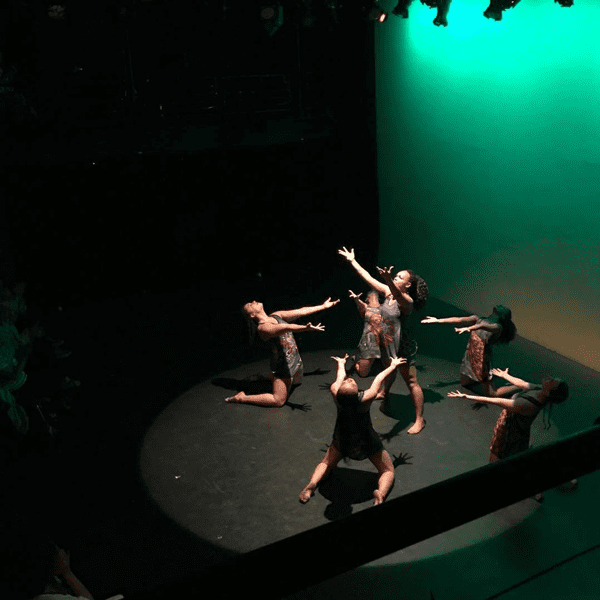 Dance Mogul: What was the inspiration behind this season's production?
Leandro Silva: Curumin" means children in Tupi Guarani, a language native to the Tupi Tribe in Brazil. I was inspired by both Brazilian indigenous and indigenous groups throughout the Americas. Indigenous blood flows through our veins. Our ancestors are our roots. Respect should be shown to those who were here first so that we can continue to have a future. The world's values have been changing and we are losing touch with our identity. "Curumin" seeks to welcome us back and connect with our ancestors and roots. It seeks to remind us that without yesterday, there would be no today. Without our roots and our identity, there will be no tomorrow
Dance Mogul: What do you hope audiences take away from it?
Leandro Silva: The most important thing for me is to make the audience to "think", "connect", then they will be able to understand and feel something. "Curumim " it's a way to try to make people wake up to see the real reality, look back. Because we can't move forward until we understand where we are coming from.
Dance Mogul: What are you looking to do with the art form in 2017?
Leandro Silva: Well, Art is life without limitations, I hope to keep motivating and inspiring people in many different ways. In one night we can change people's lives forever and I really looking forward to doing more and more.
Dance Mogul: Is there anyone you would like to thank for helping you with the production?
Leandro Silva: Yes, I would like to thank our sponsors Capoeira Angola Center, Capoeira Center NYC, Capoeira Arts Dance for all the support and everyone who help in many different ways. It's not easy to put a show but it's worth it when you love what you do.