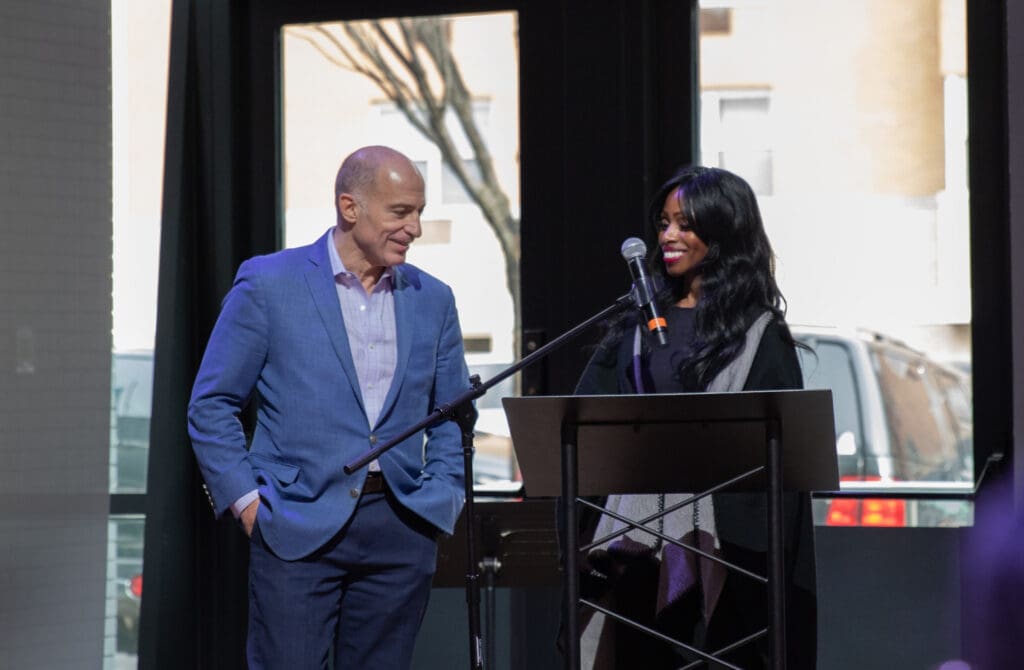 Victoria is a renowned fashion and model industry talent agent, casting director, and producer. As a former Elite Model Management senior director, Victoria was responsible for scouting, booking, developing, casting, managing, and publicizing premier talent, celebrities, and athletes with top branded clients, including Lancôme, L'Oréal USA, L'Uomo Vogue, Teen Vogue, Reebok, Sports Illustrated, Maybelline, Harper's Bazaar and many others. She has produced fashion shows, film screenings, Oscars events, the U.S. Sports Film Festival, and other premier events. We're grateful she took the time to update Dance Mogul Magazine on her future projects with the youth.
Dance Mogul: How did you get started in the fashion and model industry?
Victoria Duruh: I have been in the entertainment industry for almost 25 years and am incredibly enthusiastic about fashion and beauty. I was in grammar school when I purchased my first fashion magazine, but I did not pursue a career in the industry until the end of my sophomore year in college where I transferred from Pre-Med to majoring in Fashion Merchandising at Auburn University (War Eagle!). Pivoting from Pre-Med to Fashion was exciting for me but a big adjustment for my parents who are extremely traditional, cultured, educated, and professional Nigerians; they had my path set at birth. Nevertheless, I stood my ground, and forged my own path – "I took the one less traveled by and that has made all the difference" Robert Frost.
I broke into the modeling and fashion industry with an amazing experience at an internship with Elite Model Management – an organization I would then go on to hold a full-time position. I learned every aspect of the business from digital photography and editing, scouting, developing talent, and casting, to booking/campaigns and finance. The two most important skills that I gained from my experience were communication and how to develop strong relationships. I acquired a sixth sense and helped models (and clients) find the right match by identifying individual characteristics and seeing beyond the surface to read what each needed.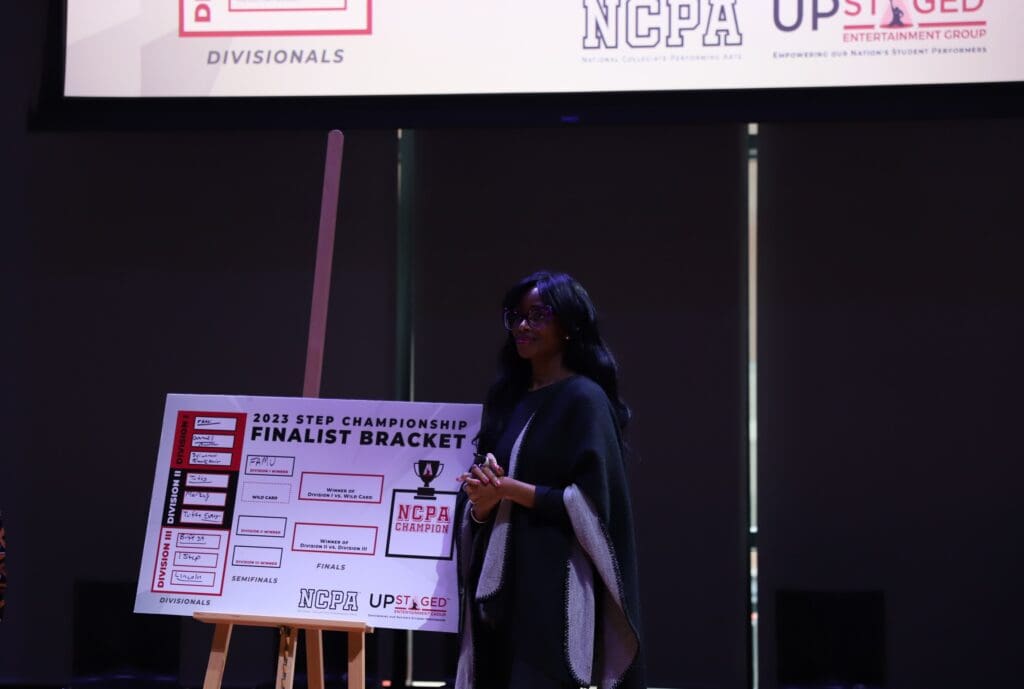 Dance Mogul: What is some advice for women of color that wish to pursue the industry?
Victoria Duruh: It is important to be a leader and create pathways for others to follow.
I was a Senior Director with Elite Model Management, establishing international clients and models during my time there. I challenged myself personally to scout and produce more models/talent of color for mainstream clients. I broke barriers and negotiated major contracts including
the first African-American model for Lancôme International
casted and booked all African-American models for Revlon campaigns
booked/promoted appearances with celebrities, musicians, and athletes for Hard Rock Hotels, Nikki Beach Miami, and more.
I also scouted and developed the first South Asian model for Vogue India, Sports Illustrated, and Laura Mercier during her time studying at Harvard University. I also championed a stunning African-American curvy model who is now one of the most successful supermodels in the world. She started with me while studying at a HBCU.
My motto is do not let obstacles define you – instead, challenge and encourage yourself to be the G.O.A.T.
Dance Mogul: How did you transition to the business side of the industry?
Victoria Duruh: After a while, I decided to take another path and I transitioned to focusing on casting for more broad talent such as celebrities, promotions, operations, etc. I took skills that I had developed at Elite to tackle the unknown and it was perfect!
Later in my career, another opportunity arose – along with my partner Stephan Hartman, we incorporated my expertise, my knowledge, and my experience into a new company that would profoundly change the world of young performing artists. It was the best of both worlds for me, and so in 2019, we founded UpStaged Entertainment Group with our passion for creating a pathway for High School and College performing artists to help create STARS and start their own legacy.
Dance Mogul: Tell us about your current projects.
Victoria Duruh: UpStaged just produced the most powerful National Collegiate and High School Step Championships event at The Apollo Theater last month with over 1,000 in attendance. The atmosphere was electric, and the fans loved the experience. We are looking into returning to the Step Championships in 2024 and planning another exciting competition in the Fall that will be announced in the next couple of months.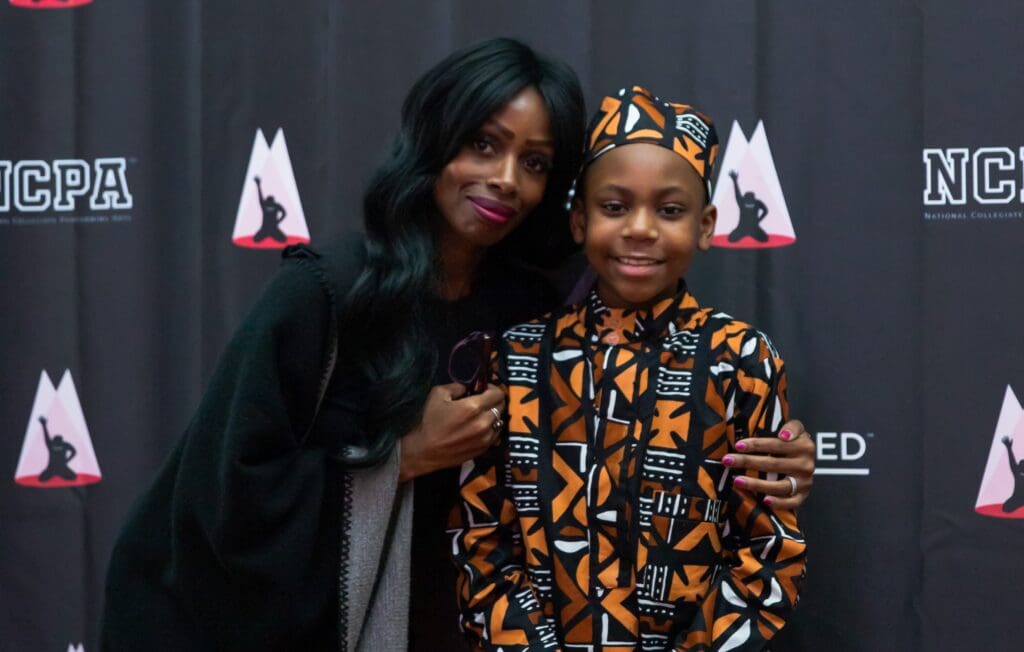 Dance Mogul: Is there anyone you would like to thank for helping you on your journey?
Victoria Duruh: The biggest influences on my career were my mentors (bosses and friends): Marcia, Karen Lee, and Lois at Elite Model Management. They believed in me and predicted my success. I must also recognize my dear parents – they taught me to set the bar for myself high, and imparted upon me how to be driven and fight for what you genuinely want in life. Thanks to those qualities I am where I want to be today.