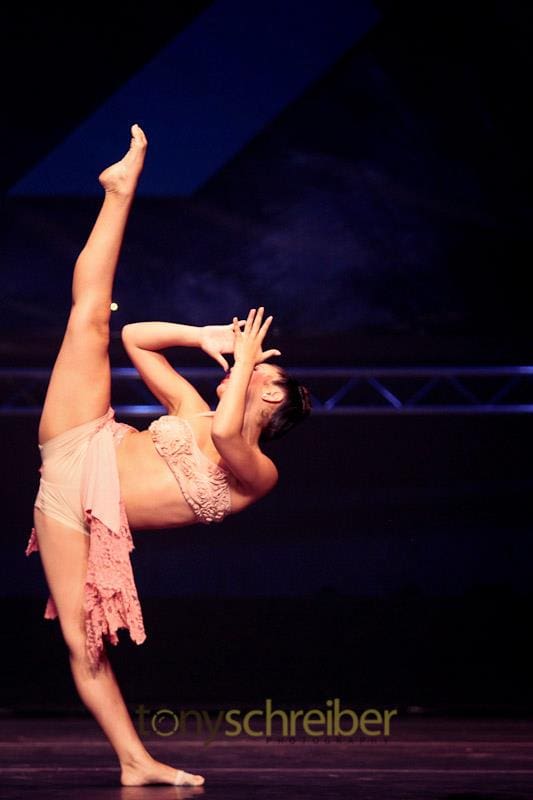 Dancing since the age of three, Amanda Tae attended New WorldSchool of the ArtsHigh School in Downtown Miami and continued her education at FloridaInternationalUniversity where she received her Bachelor of Arts in Sports Management. In 2002, she graduated Magna Cum Laude on the Dean's List as a member of both the Honor's College and Phi kappa Phi.Utilizing her background  in Sports Management, she opened up Focal Point Dance Studios in 2005 and Tae Talent Agency in 2008. Amanda has performed and choreographed for a variety of shows, tours and films. She has worked with P. Diddy, Mase, Will Smith, Thalia, Enrique Iglesias, Lenny Kravitz, Paulina Rubio, Alejandro Sanz, David Bisbal, Christian Castro, and Method Man. Her clientele include MTV, Subway, Univision, Telemundo, Emilio Estefan's Crescent Moon, EMI Records, BMI Records, Universal Records, Sony, Barbie, Mattel, and Nike. Some of her credits include the 3rd Annual Latin Grammy Awards, MTV VMA's Premio Lo Nuestro, Latin Billboards, Subway commercials, Barbie/Mattel Summit Fashion Show.Most recently, the talent she represents under Tae Talent Agency are all over both highly anticipated 2012 Movie Box Office Hits: Rock of Ages and Step Up 4 Revolution. Amanda was generous enough to take the time to take us through her journey with dance, showcasing the need for higher education and combining the two to bridge the gap between the amateur and professional industry.
Dance Mogul:  Who were some of your dance inspirations growing up?
Amanda Tae: Definitely Gregory Hines and Isadora Duncan. With Duncan, mostly because of her unique thought process and creating movement based on emotion, going against the grain and standing her ground. She expressed her life through movement, trying to use the most "natural" of motions. We dancers are blessed with the gift of communicating through movement…we are fabulously lucky! Hines for his seamless meshing of swag, professionalism, and grace both on screen and off. I had the pleasure of meeting him when I was younger, thanks to another inspiration, Joe Lanteri. I was lucky enough as a child to study and surround myself with some of the dance greats of the latter 20th century. Though the competition world is frowned upon by many, it was through that world that I met some amazing mentors. I couldn't thank Joe Lanteri, Frank Hatchett, Debbie Reynolds, Scott Benson, Henry LeTang, Gus Giordano, Debbie Dee, Doug Caldwell, and Ray Leeper enough for the many opportunities and lessons they shared.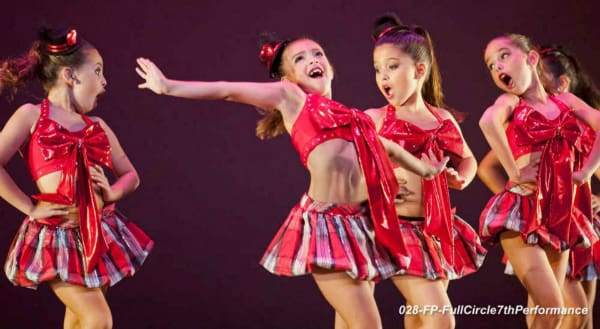 Dance Mogul:  What was it like going to a performing arts school; do you feel it gave you an advantage for what you wanted to do as far as dance?
Amanda Tae: Going to a performing arts school like New World School of the Arts (NWSA) was definitely a change from the norm, but what artsy fartsy likes normalcy? We enjoy the freedom that art schools give us. So long as we got our work done, thinking, working, and being different was encouraged. Originally, I had no plans on becoming a dancer, dance studio owner, dance agent, or pursuing a career that had anything to do with dance. I originally went to NWSA because they had an excellent academic program and I enjoyed dancing as a hobby. Following in the generic footsteps of what is expected of Asians, I was on the path towards biomedical engineering. It wasn't until college that I took dancing as a career seriously.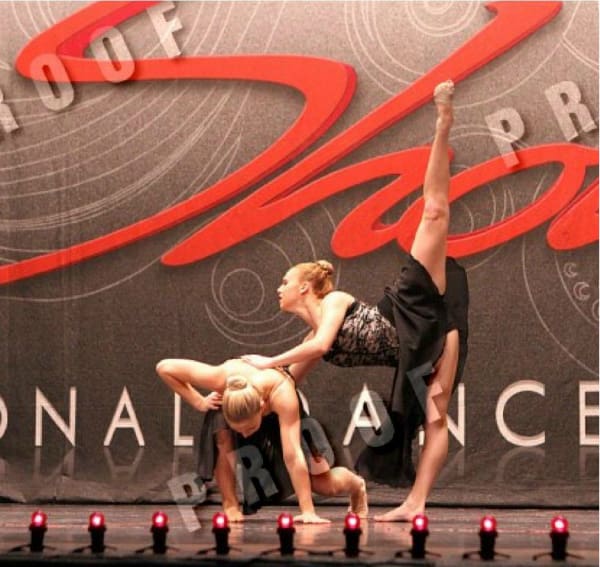 Dance Mogul:  Were your parents supportive of your dancing?
Amanda Tae: As a hobby, absolutely. When I was professionally performing and touring, I think my parents thought it was only a hobby as I pursued my degree in Sports Management. It was kind of a shock when I decided to open up Focal Point Dance Studios – for ALL of us – in 2005, but they most definitely have been an incredible support system. I wouldn't be where I am today without either of them.
Dance Mogul:  How did you balance dance and higher education? I'm a Libra to a "T" LOL! I think dance helped me focus. I appreciated my time dancing, and knew I could only get to what I love when I completed what needed to be done at school. I always figured if you were going to do something, no matter what it was, do it well, and do it right – otherwise, you're wasting time that you'll never get back.
Amanda Tae: What made you start your dance school? My students. I live and breathe for them. When I was unhappy with my former employer and was approached with the idea of directing my own program, the thought of providing my dancers with a home they loved was nothing short of an easy decision. I wanted to provide a place where my students and I were happy.
Dance Mogul:  What are some of the opportunities your training has prepared your students for?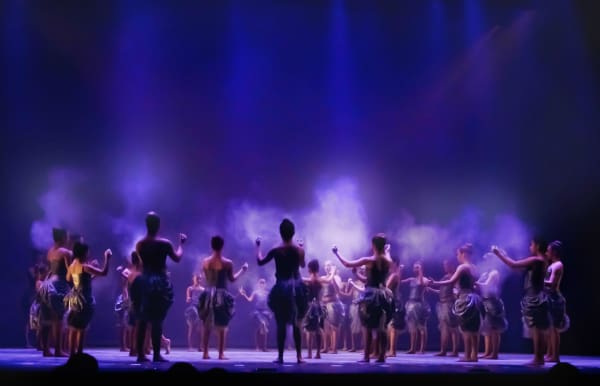 Amanda Tae: I'd like to think Life 🙂 I think first and foremost that my dancers should be good people; True to their word, responsible, reliable, caring, passionate, innovative, leaders. It's important to me that no matter what they end up doing after high school graduation, whether they are businessmen, doctors, lawyers, entrepreneurs, dancers that they take the discipline and moral they built within the studio walls with them. On a lesser scale, however no less important, my students have gone on to dancing professionally in professional dance companies, choreographing and setting pieces on other companies, and touring with Broadway shows. I also have had the pleasure of watching several of my students become finalists on the TV Show So You Think You Can Dance (SYTYCD), and one of my students, Jeanine Mason, win the title of "America's Favorite Dancer" on Season 5 of SYTYCD. I am now watching her take her fame to the big screen, as she finishes up her season with ABC Family's Bunheads and is now filming Delirium with FOX Network.
Dance Mogul:  How do you bridge the gap of the amateur and professional industry?
Amanda Tae: It's a work in progress, but I try to provide the right training to my dancers so that when they are presented with the opportunity to work professionally as an artist, they have the tools to succeed. This may be technique, discipline, personality, creative skills, leadership, etc. I founded a talent agency (Tae Talent Agency) back in 2007 that provides opportunities for my dancers (and others) to take their dancing to the next, professional level. We provide opportunities to dance on movie, live show, and music video sets. Recently, the Focal Point Mini/Junior Company walked and performed in a National Mattel Fashion Show for Barbie, and we cast several Focal Point students and talent from Tae Talent to dance and act in the movies Rock of Ages and Step Up Revolution.
Dance Mogul:  You have had many opportunities yourself through dance, what have been some of your favorites?
Amanda Tae: Most definitely touring. Traveling the world on someone else's credit card is definitely an opportunity that I would not pass up for the world literally. Not to mention that performing on stadiums in front of thousands of people is such a rush!
Dance Mogul:  What advice would you have for young up and coming dancers?
Amanda Tae: Stay humble, stay grounded, you can never work hard enough, there's always someone better than you, make every moment count, and know your worth. There's a sign at Focal Point's front door that says "Leave your ego at the door," and we mean that.

Dance Mogul:  Is there anyone you want to thank for helping you along your journey?
Amanda Tae: Cliche, but first and foremost, my mother. She pushed me to exhaustion and to this day, still does. My friends, students, and former students (some who are now my best friends – tacky shout out to Julien Valme and Ricky Ruiz) also play a huge part in inspiring me. I learn so much from them every day, and I'm grateful to have such beautiful and inspirational people in my life.